Vultr Object Storage is a highly scalable storage solution that has just been officially launched by Vultr.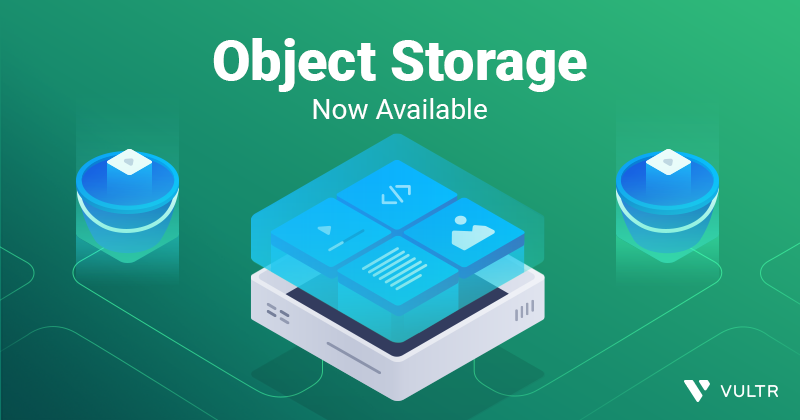 Vultr Object Storage provides flexible, scalable storage space for demand and management through S3 or API applications.
Just register the basic package for $ 5 / month, get 250 GB of capacity and 1000 GB of bandwidth, and customers can immediately upload data and use it.
Data (files) here are called objects. Data uploaded to object storage can be shared publicly or privately and Vultr has almost unlimited amounts of data. Each gigabyte of data storage exceeds the basic plan, Vultr charges an additional $ 0.02; This corresponds to a bandwidth of $ 0.01 per GB.
Some suitable cases to use Vultr Object Storage:
Website static data (images, javascript, CSS, audio files, videos)
Software or company data.
Backup data.
Need to store objects in bulk.
Previously, Vultr also launched a storage solution called Block Storage, completely different from Object Storage. Block Storage is provided as disks used to mount to Vultr's server, just like attaching an external drive to a computer. Object Storage provides storage space accessible from the Internet with HTTPS links. For more information, please refer to here.
Right now we can only create Object Storage in NY / NJ location, in the future Vultr will expand to all other locations later. In addition, Vultr has temporarily turned off the upload feature in the browser, now want to upload will have to use the additional S3 Client.
If you do not have a Vultr account, register now with the free $50 credit program