Once a year, starting from Black Friday to the end of Cyber ​​Monday, Name.com has promotions – deep discounts for a variety of domain names. This year is no exception.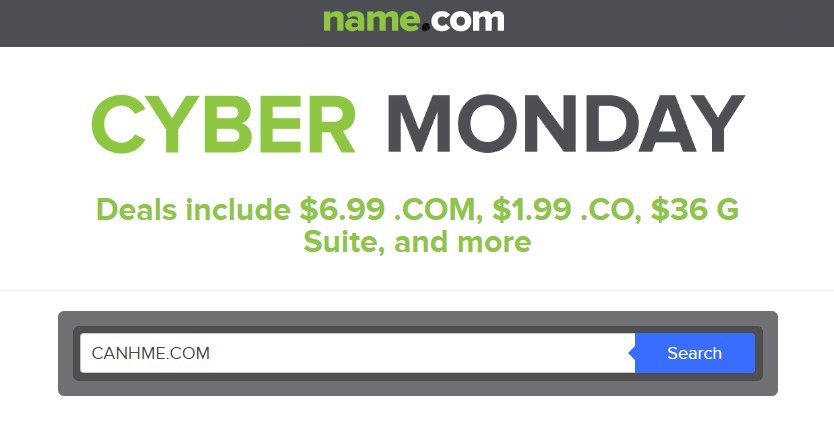 Name.com Cyber ​​Monday this year will bring discount deals for up to 14 domain types, priced from only $ 1.99. As follows:
$1.99 .co
$1.99 .biz
$1.99 .us
$1.99 .tel
$1.99 .online
$1.99 .site
$1.99 .space
$1.99 .fun
$1.99 .website
$1.99 .store
$2.50 .tech
$6.99 .com
$8.99 .net
$8.99 .nyc
This year, in addition to the new extensions, Name.com also reduced both .COM and .NET. However, the discount is not large, you should wait for attractive deals from other suppliers. If necessary, select domain types such as .CO, .BIZ, .ONLINE, .STORE to make your satellite website feel more reasonable. Promotional price applies for the first year only. When registering you use additional code PRIVACYPLEASE  will be hidden functions free domain information .
In addition to the domain, G Suite's own domain name email service is also reduced by 50% , only from $ 3 / month only.
*** Pay with both PayPal and Visa / Master accounts. Name.com's domain name promotion program will begin at 14h on November 29, 2019, and last until 13:59 pm on December 3, 2019.
Having fun!