If you are looking for a good hosting provider at a low price, you can choose HawkHost. Currently, HawkHost has 5 data centers in the USA, Canada, Netherland, Hongkong, Singapore. You can easily choose where to locate the server near you live to optimize website speed.
One of the other advantages of using this provider is that Hawk Hosting supports Free Memcached Server and uses the easy-to-use Let's Encrypt SSL certificate. HawkHost is a hosting service provider with very good quality and low price. Especially, hosting here supports Memcache to help speed up your website a lot.

And especially HawkHost always has the monthly discount program, you can buy Hosting, Reseller, VPS or Semi-Dedicated at a discount of up to 50% when using our HawkHost coupon, discount codes.
In addition, you can use Let's Encrypt SSL certificate for free in cPanel. HawkHost has two packages is Primary and Professional.
The Primary package has just only 10GB SSD space, unlimited domains, unlimited databases, unlimited bandwidth, Free Memcached server, and Free Unlimited SSL Certificates. The price of Primary is $2.99/month. If you need more storage, you should choose the Professional package. You will have unlimited storage space for professional users.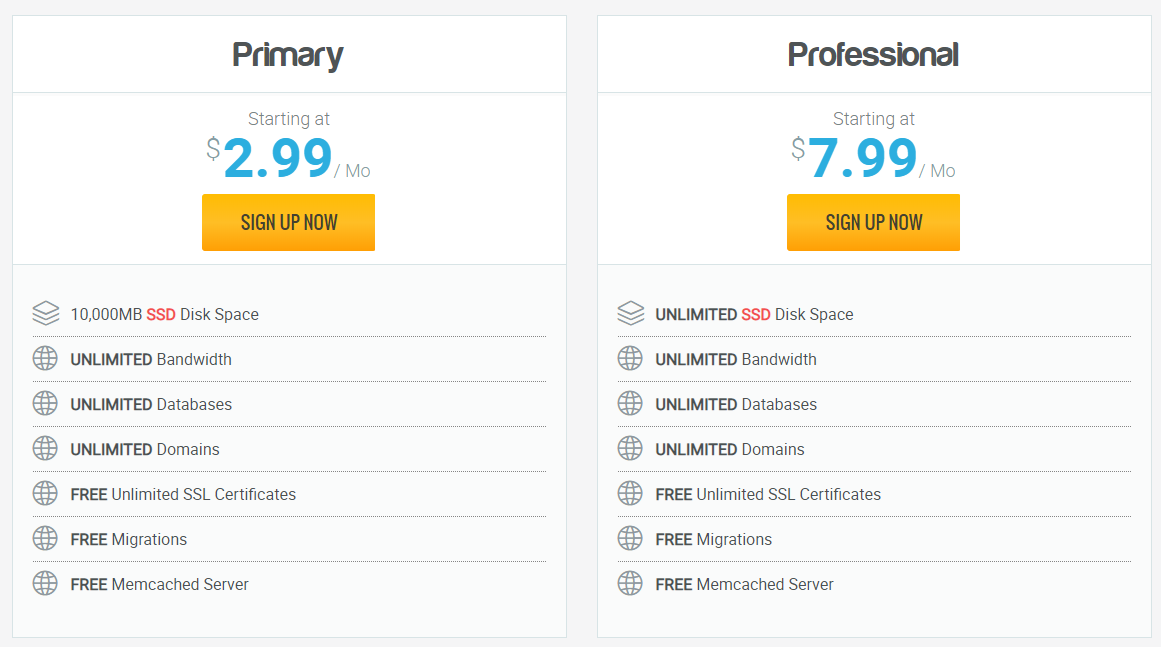 HawkHost Coupon and Promo codes 2021
We always have HawkHost promo codes every month, so be sure to use discount codes before paying to save up to 40% of your money.
And now, Hong Kong has become the 5th location of Hawk Host in the world upgraded to the cloud system. So in Asia, They have locations Hong Kong and Singapore are using cloud platforms.
Before this upgrade, when you ordered hosting here, it was only ordinary shared hosting, which has lower performance and scalability compared to the cloud platform.
To celebrate the biggest change this year, Hawk Host has launched a 30% discount coupon for life when registering new Cloud Web Hosting, Semi-Dedicated and Reseller Hosting . Of course it applies to Hong Kong location
1, Shared Hosting Coupon
You can choose a discount coupon once time or use a lifetime discount coupon for subsequent renewals.
| | |
| --- | --- |
| Detail | Coupon |
| Save 60% for lifetime | |
| Save 40% for the first order | |
| Save 30% off lifetime | |
| Save 25% for lifetime | |
| Save 35% for the first bill | |
| Save 35% for the first bill 2 | |
| Save 30% off Cloud Webhosting lifetime | |
All these coupons we have checked and are working!
2, Reseller Hosting Coupon
Reseller Hosting has server resources similar to Shared Hosting packages, but the difference is that you can split a package into many other packages with a separate cPanel account to share or sell the hosting packages.
| | |
| --- | --- |
| Save 50% for lifetime | |
| Save 30% for lifetime everymonth coupon | |
| Save 30% lifetime coupon 2 | |
3, VPS, Semi-Dedicated coupon
Semi-Dedicated is hosting packages with a higher configuration for better loading. They are suitable for websites with large amounts of traffic.
| | |
| --- | --- |
| Save 60% Semi-Dedicated for lifetime | |
| Save 25% Semi-Dedicated lifetime | |
| Save 30% HawkHost VPS for lifetime | |
** You should choose 1 -2 the year for the best of discount. Payment can be made with Paypal/Credit cards, Alipay or Bitcoin.
HawkHost was established in 2004 and provides Hosting Share, VPS Hosting, and Dedicated services in Dallas, Los Angeles, New York, Amsterdam NL, Singapore, Hong Kong, and Toronto.
Hawkhost took advantage of extensive knowledge of web hosting and software development to create reliable self-sustaining solutions. Hawkhost believes that the best storage solution is the solution that the service itself knows how to recover from common problems from users' actual needs, as opposed to other servers that require error correction from people…
Even with this automation, Hawkhost is still monitoring the status of all Hawkhost servers every minute to be notified of any potential problems.
CEO:  Tony Baird
Executive office:  710 Tower St South PO Box 50081 Fergus Ontario Canada N1M 2R0
HawkHost's server centers
Hawkhost now has 07 server centers around the world namely:
Dallas, TX
New York City, NY
Los Angeles, CA
Amsterdam, NL
Singapore, SG
Hong Kong, CN
Toronto, CA
How to use HawkHost coupon codes?
1. Click on the HawkHost coupon code above to go to the Hawk Host homepage
2. Select the hosting package you need to buy and proceed with the purchase procedure.
3. On the Billing Cycle page, you should choose a minimum of 12 months.
On the Review & Checkout page, you will see the Promo Code drop-down box, then copy the corresponding coupon code and paste it. If successful, you will see the hosting price has been reduced. If not, remove the code and try again. In some cases save the cache, you delete the google cache and try again.
4. Finally, you Checkout to proceed with the payment.
The longer you save, the higher the savings. With the first coupon discount coupon, you should buy with a period of 1 year or 2 years to save. Coupon lifetime discounts for both new and renewal.
With HawkHost you can pay by Visa, Paypal, Alipay and Bitcoin with any expiry date. But I still recommend that the longer the payment, the more reduced.
Watch a video on how to get HawkHost coupons and how to use them at HawkHost.com:
Good luck,