In this article, TopHostCoupon will guide you through the following series of simple steps to install an SSL certificate on your Cpanel hosting in the fastest way:
Step 1
: 
Log in to your account on 
Cpanel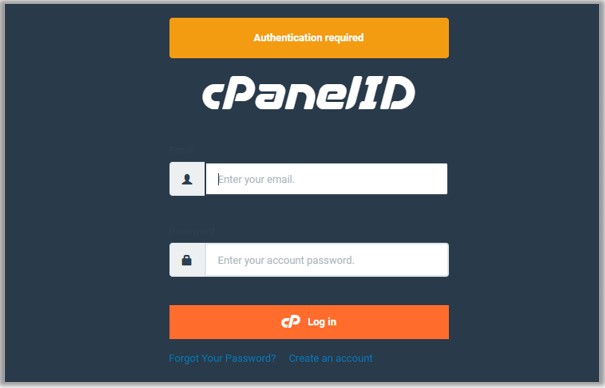 The Cpanel home page interface is shown in the following table: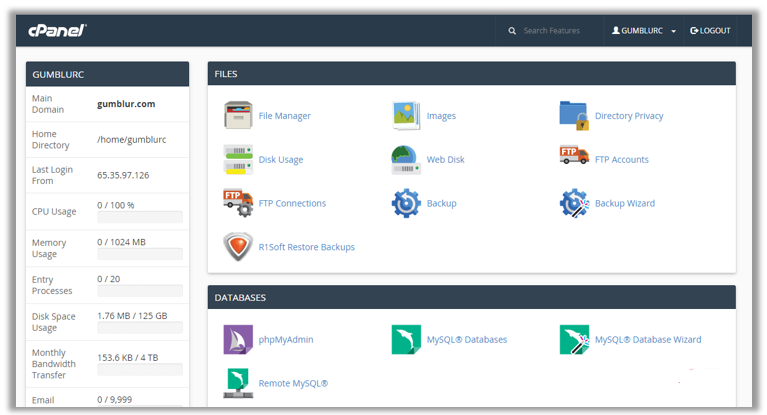 Step 2: Navigate to SSL/TLS Manager
Scroll down to the Security section and click SSL/TLS.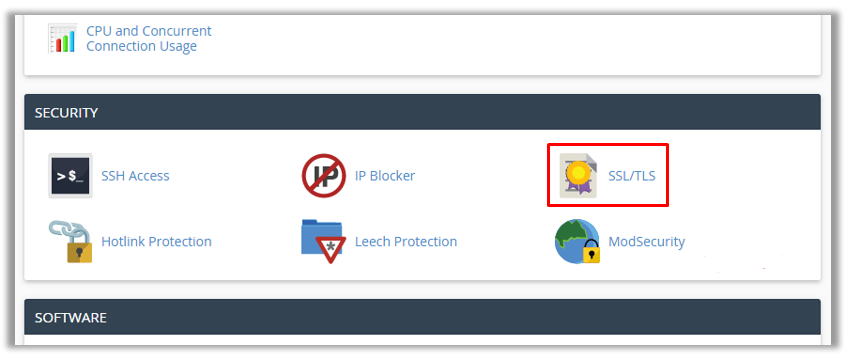 *Note: You can use the search function in the upper right corner of the Cpanel homepage to search for "SSL".
Step 3: Select Manage SSL Sites
Click Install and Manage SSL for your website (HTTPS) on the Manage SSL website below to continue.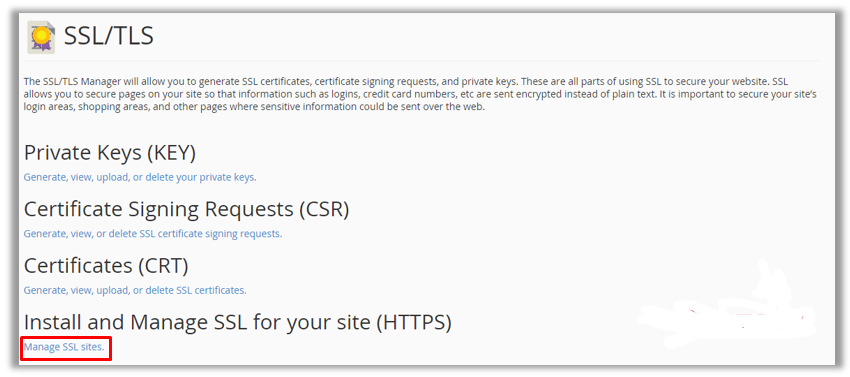 Step 4: Under Domain, select your domain name
Click the Domain drop-down list and select the appropriate domain name.

Step 5: Copy and paste the certificate file
After completing step 4, copy and paste the SSL certificate files into the corresponding blank fields: Certificate: (CRT), Private Key (KEY), Certificate Authority Bundle (CABUNDLE).
After filling in the information, click Install Certificate to begin the SSL installation process.
Step 6: Check the SSL certificate status on the website.
In just 6 easy steps, users can easily install SSL certificates on Cpanel to prevent Man-in-the-Middle (MitM) attacks from Man-in-the-Middle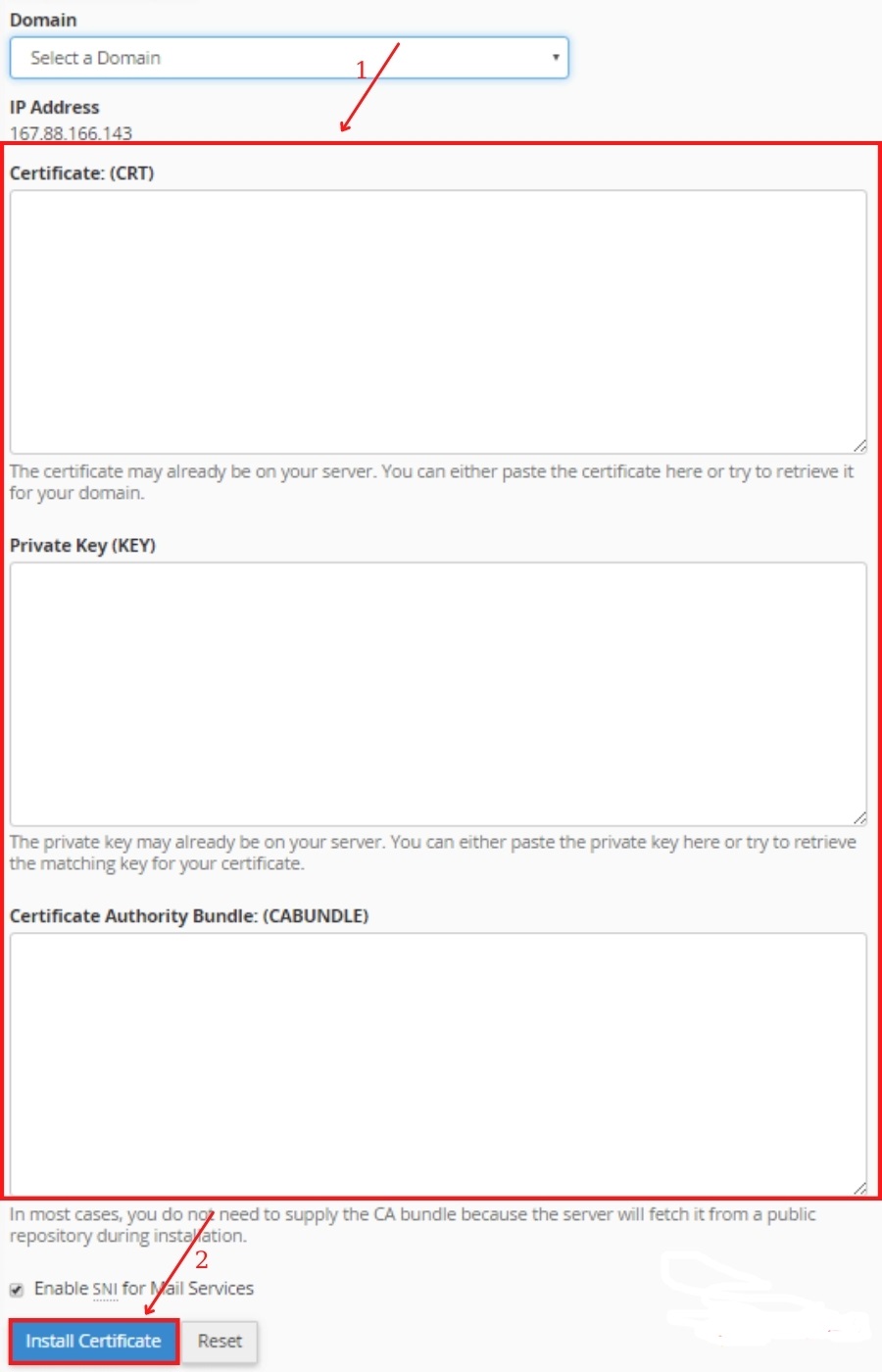 Currently, Google and other search engines are constantly trying to push webmasters to switch from HTTP security to HTTPS security. Starting in 2014, HTTPS has slowly become an important SEO ranking signal.
Good luck. Please also pay attention to TopHostCoupon for follow-up articles!