Everybody buys a Mac because it's sleek, luxurious, beautiful, and has special batteries that Apple provides for the M1 and M2 chips, and the batteries are getting faster and stronger. However, many Windows programs like Ultraview, Misa, Fast, Autocad, Power BI, etc. are still not supported on Mac. Therefore, you need to install Windows 10 and 11 on your Mac.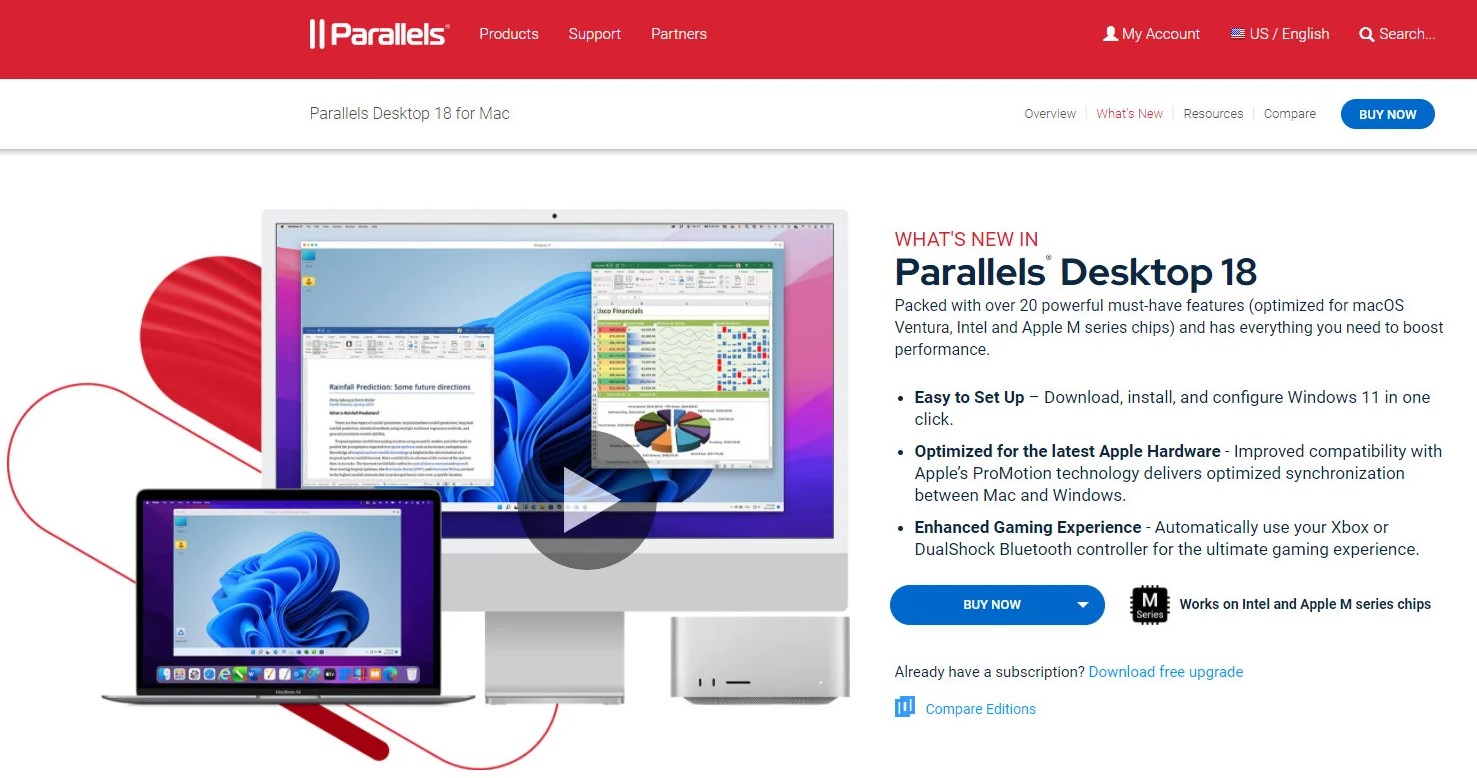 System Requirements to Run Parallels®️️️️ Desktop 18 for Mac
CPU: Apple M2, M1 Ultra, M1 Pro, M1 Max, and M1 chips, Intel Core 2 Duo, Core i3, Core i5, Core i7, Core i9, Intel Core M or Xeon processor
System:
macOS Ventura 13.0
macOS Monterey 12.4 or later
macOS Big Sur 11.6.7 or later
macOS Catalina 10.15.7 or later
macOS Mojave 10.14.6 or later Basic
Ram Memory: 4GB+. Preferably 16gb+
VGA: Apple M2, M1 Ultra, M1 Pro, M1 Max, và M1 chips Intel, AMD Radeon, hoặc NVIDIA graphics cards
Disk space: Additional disk space for guest operating systems (minimum 16 GB is required for Windows operating systems)
Disk Format: APFS, APFS(Encrypted), Mac OS Extended (Journaled), Mac OS Extended (Journaled, Encrypted) An Internet connection is required for product activation, updates, and feature selection.
Supported operating systems with M1, M2 ARM chip:
Windows 11 (recommended), Windows 10
Ubuntu Linux 22.04, 21.10, 21.04, 20.10, 20.04
Fedora Workstation 36, 35,34, 33-1,2
Debian GNU / Linux 11, 10
Kali Linux 2022.2, 2022.1, 2021.3
macOS Monterey 12 (in-app download)
macOS Ventura 13
Supported operating systems with Intel chips:
Only x86 OS versions are supported.

Windows 11 (recommended)
Other Windows
CentOS
Ubuntu 22.04 LTS, 21.10, 21.04, 20.04 LTS, 18.04 LTS, 16.04 LTS
macOS all versions
Details of supported versions: https://www.parallels.com/products/desktop/resources/
Note: Parallels Desktop for Mac emulates PC hardware, so operating systems not on this list will work as well. You can download a trial version of Parallels Desktop and install it on the operating system of your choice. If it doesn't work and you feel it needs support.
How to install Windows 11 in Parallels Desktop 18
This article will guide you in detail to install Windows 11 on Parallels Desktop 18 in the easiest and most straightforward way
Step 1: Download from Parallels Desktop 18 homepage https://www.parallels.com/
You must purchase a Parallels Desktop 18 license to take full advantage of the required features. We always offer Parallels Desktop coupons worth up to 25% to help you save on Parallels Desktop license fees.
Coupons are constantly updated: https://tophostcoupon.com/parallel-desktop/
Or use the Parallels Desktop coupon below:
| | |
| --- | --- |
| DESCRIPTION | COUPON |
| 10 % off ALL Parallels Desktop Editions (full license only, 1st year of subscriptions only) | |
| Parallels Desktop Standard Edition For Home & Student Use just only $79.99 | |
| Parallels Desktop Pro Edition For Developers, Testers, and Power Users just only $99.99/yr | |
| Parallels Desktop Business Edition For Use in Work Settings just $99.99/yr | |
| Parallels Desktop Student Edition Students 50% OFF just only $39.99/yr | |
| Black Friday started : Save 20% all your orders | |
Step 2: Click Install to install the downloaded Parallels Desktop 18 software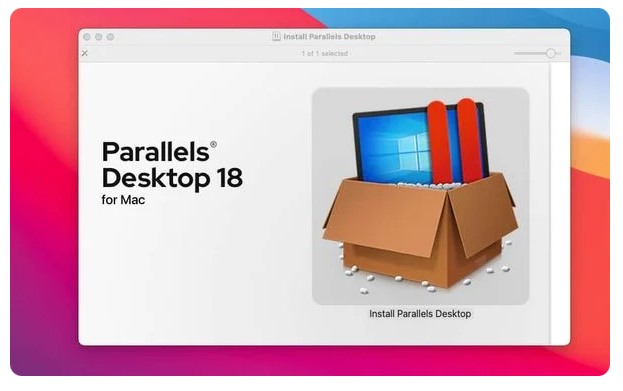 Step 3: Click Ok to continue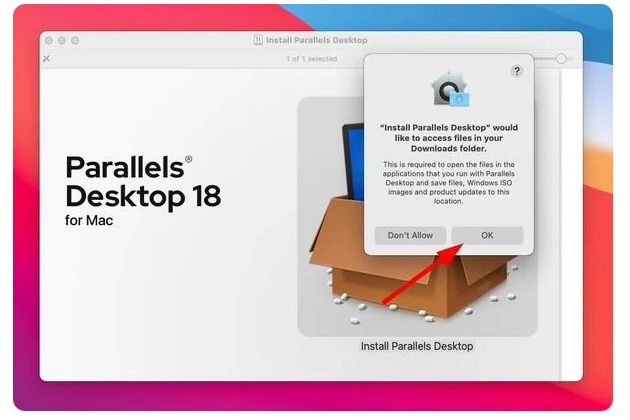 Step 4: Press Accept to continue and Wait until the software finishes downloading and automatically installs:
Step 5: Enter the machine password to complete the installation of Parallels Desktop 18
When you get to the stage of granting permissions to Parallels, click next and then it's ok.
Step 6: Click install parallels Desktop 18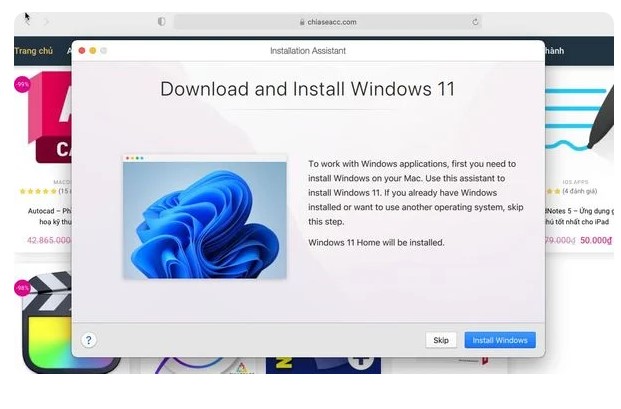 Wait until it finishes downloading and installing: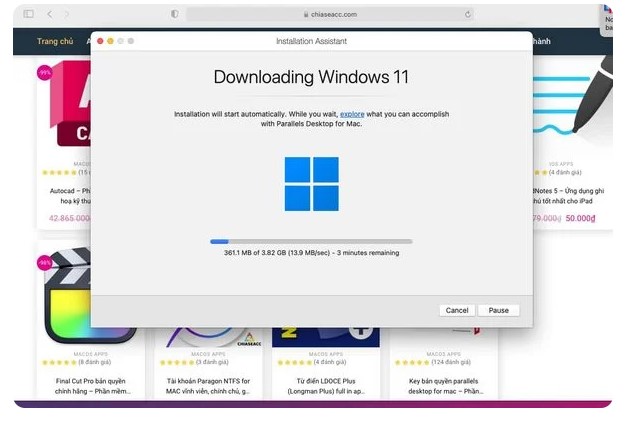 Step 7: Login and activate parallels desktop 18
You log in to the account you are using or register a new Parallels Desktop account. Or you can simply sign in with your Apple, Facebook, or gmail account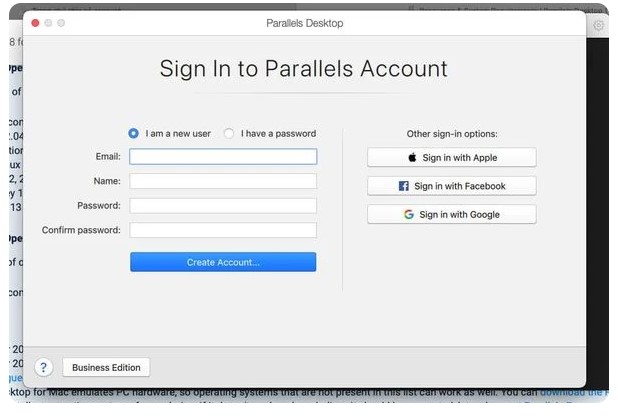 After logging in, enter the Parallels key you just bought from Parallels.
After activating the license key, it looks like this is successful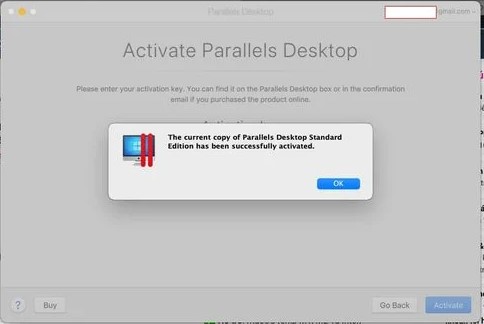 Go to Icon Parallels -> Accounts and Licenses… and there will be a copyright notice like this, so that's it.
Parallels Desktop 18 for Mac Standard perpetual license is a perpetual license (here I have a valid perpetual license key, Pro key by year shows an expiry date of 1 year from valid key date).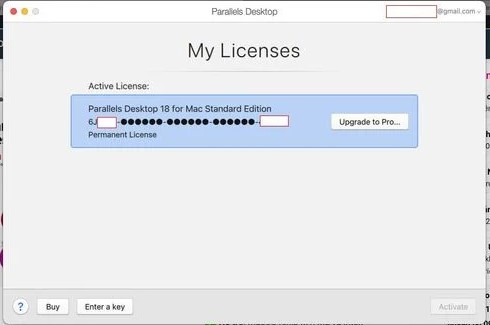 Now you can conveniently use Windows on Parallels Desktop 18.
Above are the articles to help you install Windows 11 on Parallels Desktop 18. If the article is useful, please share it with your friends. Follow us in the next article for the latest updates from Parallels.