What is SSL?
SSL stands for Secure Sockets Layer. This is a global technology security standard created to create links to secure data transmitted between the server and the browser.
An SSL-encrypted website with the HTTPS protocol identifier in the browser address bar is a lock icon.
Currently, Google is increasingly a priority for websites with the HTTPS protocol to create a safe environment on the Internet, especially sites with HTTPS will have a higher ranking in the search results Google than HTTP.
So you do not hesitate to install the SSL certificate for the website today?
Free Installing SSL Let's Encrypt on cPanel Hosting
Let's Encrypt is a free SSL Certificate Authority (SSL) provider, which is trusted by many individuals and organizations for an unlimited time.
Currently, there are many cPanel Hosting providers that have integrated Let's Encrypt so if you want to install it please follow the steps below:
1, Go to https://www.sslforfree.com/, Enter your domain and Click to Create Free SSL Certificate :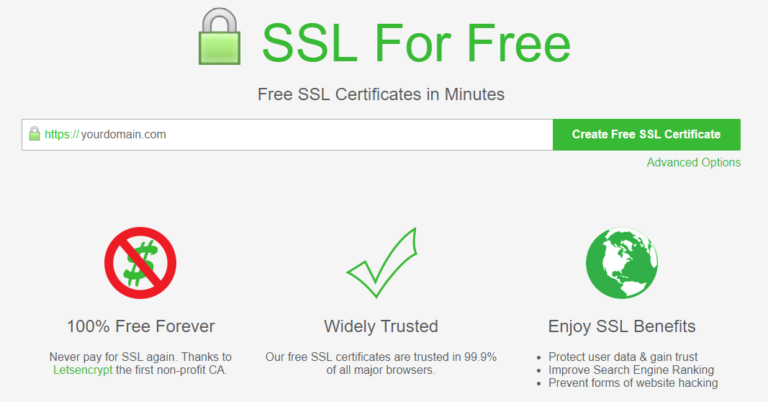 2,  Use your FTP Account for automatic verification or You can use FTP software like File Zilla for creating the folder and upload the verification file to your hosting.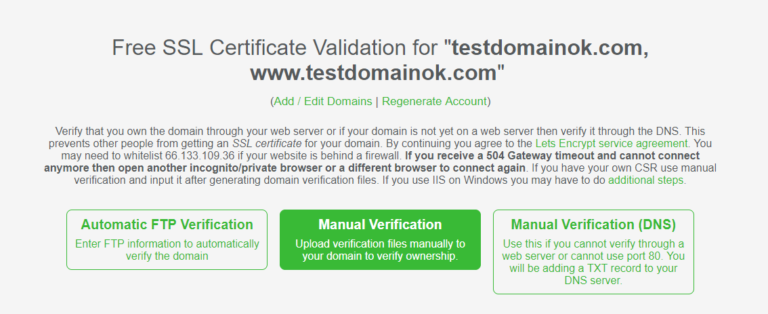 *** If you choose Manual Verification, You must use FTP software or File Manager in cPanel and create: .well-known\acme-challenge then upload verification file at there.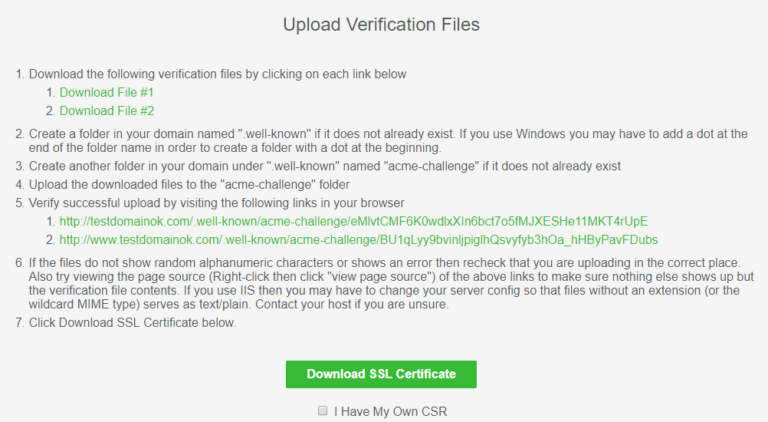 3, After Verification completed, Click to Download SSL Certificate, then you will have Certificate, Private Key and CA Bundle :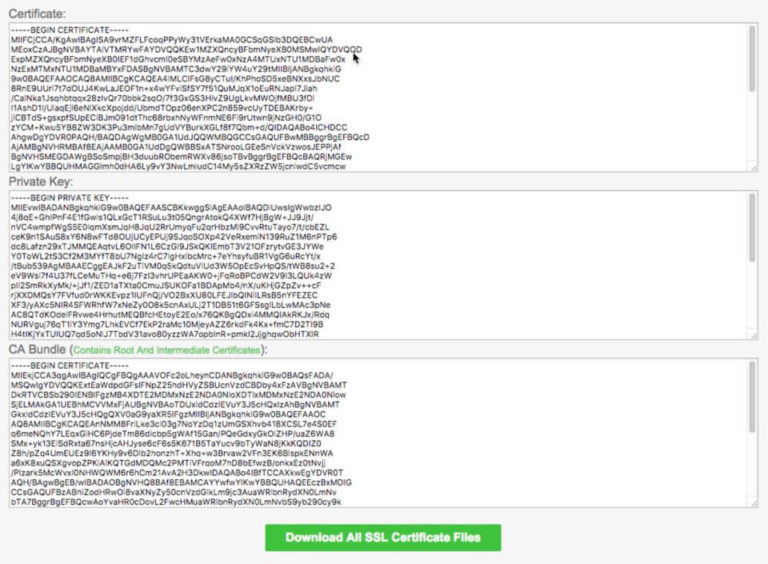 4, Log in to Control Panel of cPanel to manage, then go to Security -> SSL / TLS as shown below:

5, On the SSL / TLS Management page, click Manage SSL sites.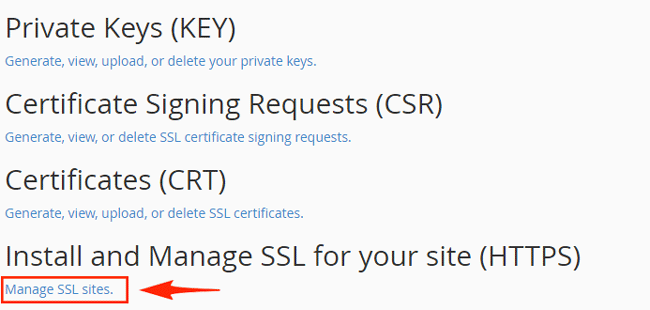 6, Choose the domain you want to install SSL and Copy and Paste Certificate, Private Key and CA Bundle to there. Then click Install Certificate.
7, If the information you enter is correct then you will get the following message.