Every year on Black Friday, Namecheap is always one of the most anticipated suppliers on the biggest sale of the year – Black Friday. And this year is no exception, Namecheap will reduce up to 99% for Domain, Hosting & Email services, security services.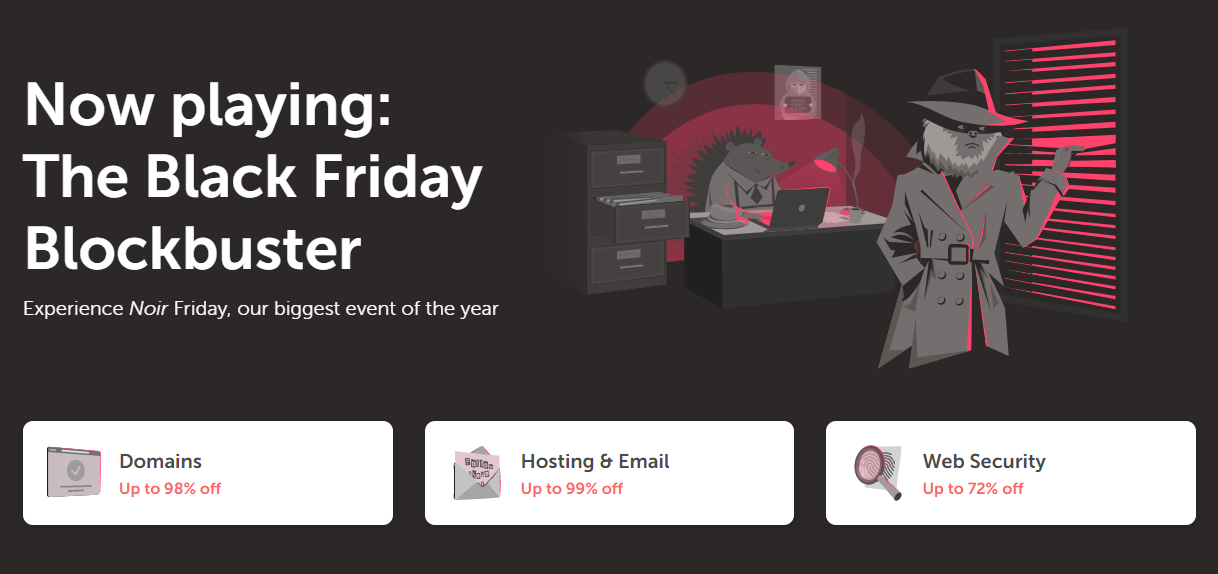 Today is November 24, 2020, the Black Friday promotion at Namecheap officially kicks off, and what will you buy on this occasion? Take a look below with TopHostCoupon.
98% Off on Namecheap Domain Name services
New registration for .COM domain name is only $ 4.98 / year, .NET is $ 5.98 / year, .IO is only $ 25.98. When registering use the coupon BFTLDREG. In addition, many other domain names are also preferential:

Limit each customer to 5 cheap domains with the above coupon.
Not only discount discounts when registering new, but Namecheap also has deals for transfer with BFTLDMOVE coupon, up to x 10 always – up to 50 domains. The specific price is as follows:

| | |
| --- | --- |
| Coupon | Detail |
| | Up to 98% off top domain registrations at Namecheap! |
Get 99% Off on Hosting & Email services
Besides Domain Names, Hosting also enjoys great deals, not 99% as introduced but 100%. Specifically, you will have the opportunity to try the Stellar Shared Hosting package completely free for the first month. Or, discount 74% when subscribing to the annual package.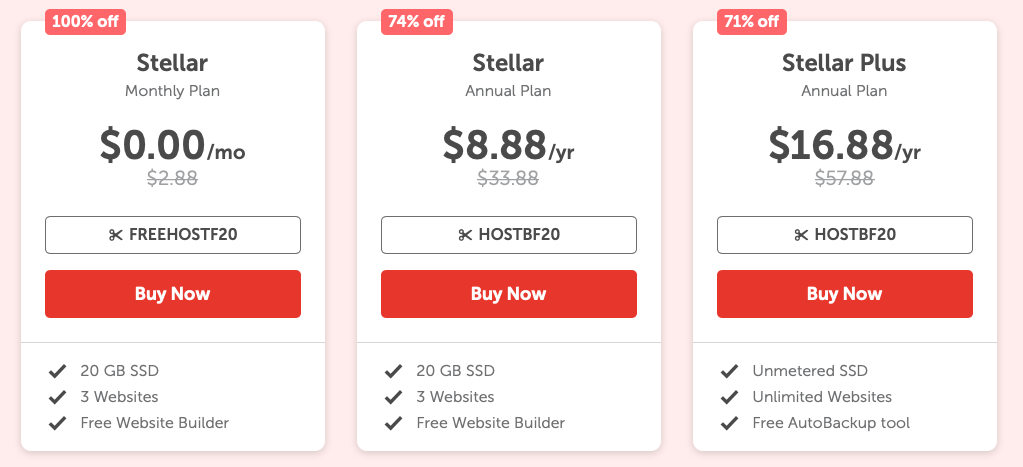 EasyWP receives a discount of 50% for all service packages and 70% of the rate applicable to Private Email.
| | |
| --- | --- |
| Coupon | Detail |
| | 99% on the fastest EasyWP, Stellar hosting with up to 74% off! |
20% off on Domain & Hosting Renewal
This promotional code is not part of this Black Friday promotion, but many people need to use it to renew domain name services as well as hosting at Namecheap.
Click the button below to get the Namecheap renewal coupon code:
| | |
| --- | --- |
| Coupon | Detail |
| | 20% off for domain & hosting renewal |
Up to 72% off web security services
Web security services, improving the ability to load websites from Namecheap are also interested in many customers. Therefore, of course, it is also on the list of Black Friday deals. As follows:
Up to 72% off for SSL digital certificates
Free trial of Namecheap VPN, 71% off the first year of registration
PremiumDNS is reduced by 20%, only $ 3.88 / year
Black Friday 2020 is similar to the previous year, there will be no need to scramble for hot deals, Namecheap will give you: a whole week of discounts (3 days more than Black Friday 2019), no timer backward. Especially, enough incentives for all customers.
| | |
| --- | --- |
| Coupon | Detail |
| | Limited time: up to 72% off SSL, VPN and more! |
For other services, please refer to the Namecheap coupon article of the month. Good luck!
Note: Promotion will end on 11/30/2020