Never before does GoDaddy have a discount code for the domain name or hosting renewals. Therefore, any place that has posted a discount code to renew the service will be fake.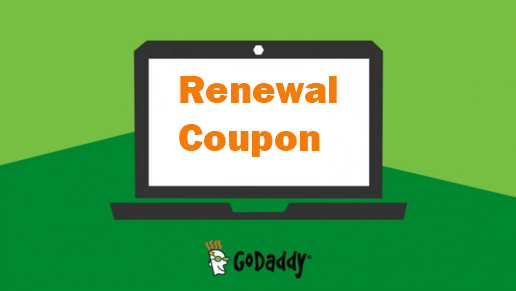 Godaddy Hosting & Domain renewal coupon
As you know, Godaddy is one of the largest domain / hosting companies in the world. When registering the first year of using the domain name or if you buy any hosting plan will be free domain.
However, the domain renewal price here is quite high, about $ 15, including the ICANN fee.
Because at Godaddy, it is very rare to have discount code for domain extension, so today I would like to guide you the tricks for discounting domain extension at Godaddy, only about $ 9 more for .COM domain names.
The trick I would like to introduce to you is to convert USD currency into INR INR from India.
Step 1: Click on this link to log into the account whose domain you want to renew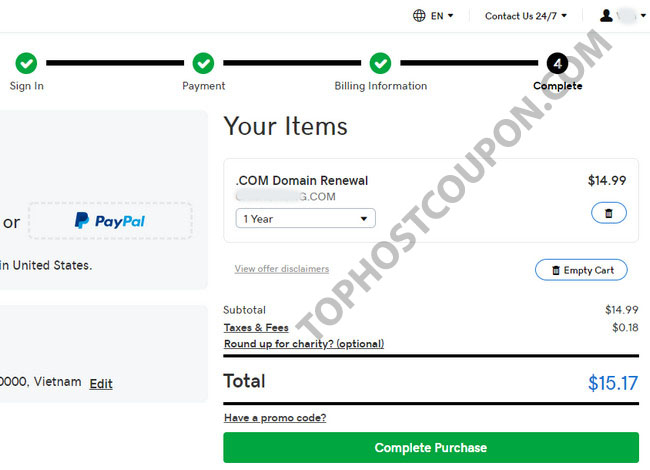 You will see the domain name renewal price will be $ 15.17 without using the trick.
Step 2: You change  Country /Region to India /English as shown below to change the currency from USD to INR Rs.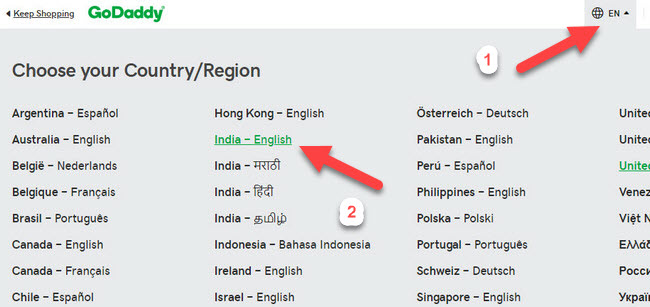 The currency will then convert from USD $ to INR Rs and you will see the amount decrease to ₹ 699.00 (about 27% off), plus the ICANN fee to  ₹ 711.00  (approximately $ 9.6).
This price is probably too reasonable, right?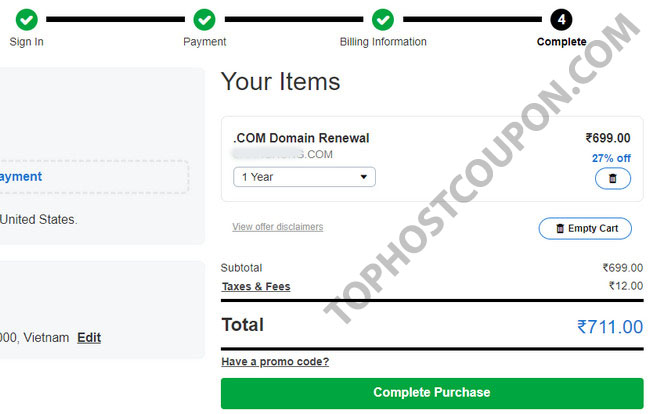 Step 3: At this time, you only need to click on the Complete Purchase button to complete the domain name renewal at a cost of $9
You can use this method when renewing for .COM / .NET / .ORG domain names /.INFO is okay.
Cons: Do not use PayPal to pay, requires you to use Visa / Master international payment card.
This is the only way to reduce the price when renewing the domain name only. There is no other way because GoDaddy has no discount code for domain name renewal and hosting.
I have an article that lists many different types of discount codes in the GoDaddy Promo Codes article. If you need to discount when paying, use it.
Thank you for reading the article and wish you successfully renewed your domain.