In addition to the previous Office 2016 and 2019 versions, Microsoft also provides an additional version of Office that you can work online anywhere, which is Office 365.
So what is Office 365? Let's find out with TopHostCoupon and get GoDaddy Office 365 coupons up to 50% off.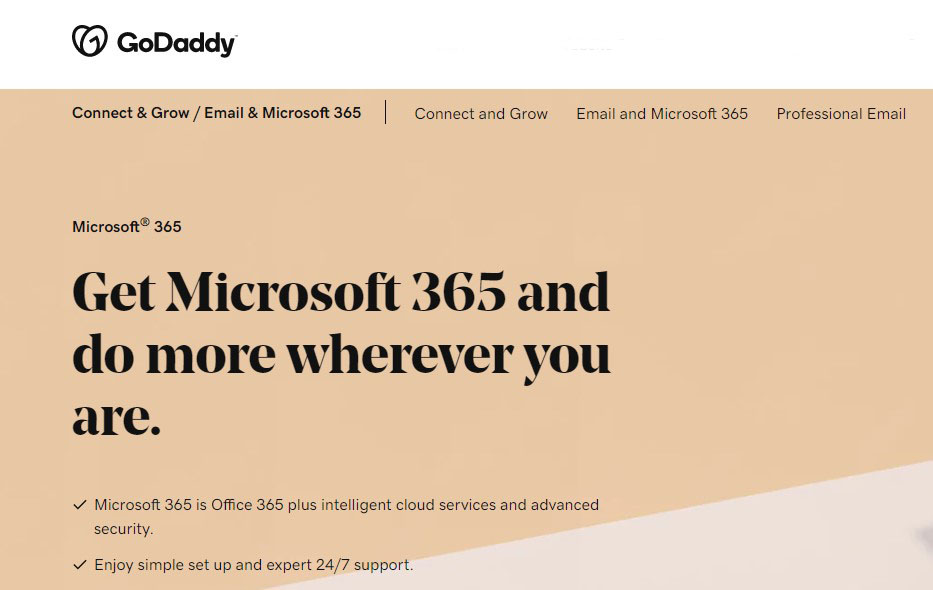 What is Office 365?
Office 365 is an enhanced version of the traditional Office integrated with cloud computing technology so that you can work anywhere, anytime, and work together online. In addition, with Office 365, you can install and work on any device such as a computer, tablet, smartphone, and synchronize data between devices in real-time.
Office 365 is considered an effective tool for companies and organizations that need to share data continuously at work. For example, an Excel spreadsheet can be shared with many people working together, any changes will be updated on all logged-in devices instantly.
GoDaddy Office 365 coupon, promo codes 2023
And because of its popularity and necessity, we'll save you money by using the GoDaddy Office 365 coupon at GoDaddy.com
Click on the button below to get the GoDaddy Office 365 coupon code
| | |
| --- | --- |
| Description | Coupon |
| Save 27% on the Online Essentials plan ( Online Office apps & email ) | |
| Save 43% on the Business Premium plan ( Office apps on 5 devices, web apps & email ) | |
| Save 34% on the Premium Security plan ( Office apps on 5 devices, web apps, email, security & archive ) | |
| Get 30% off all GoDaddy Office 365 plans | |
All plans include 1 TB storage and email service created under your own domain name: yourname@yourdomain.com, Shared online calendars and Microsoft Teams, World-class data security, and spam filtering…
Particularly, the Online Essentials service package is only used online. Business and Premium plans have Office apps on 5 devices. For details, see the feature comparison table between service plans below.
GoDaddy Office 365 Plans
| | | | |
| --- | --- | --- | --- |
| Features / Plans | Online Essentials | Business Premium | Premium Security |
| Office apps Desktop for up to 5 devices | No | Yes | Yes |
| Automatic Office app upgrades | No | Yes | Yes |
| Mobile Office: Apps for iPhone, Android | Yes | Yes | Yes |
| 1 TB secure online storage | Yes | Yes | Yes |
| Office Online: Web versions of Word, Excel, Teams, and more | Yes | Yes | Yes |
| Professional email using your domain name | Yes | Yes | Yes |
| 50 GB storage for email, contacts, and calendars | Yes | Yes | Yes |
| Sync across all devices | Yes | Yes | Yes |
| Unlimited online meetings & HD video conferencing | Yes | Yes | Yes |
| World-class spam filtering and data security | Yes | Yes | Yes |
| Advanced Email Security | $4.99/mo | $4.99/mo | Yes |
| Email Archiving | $4.99/mo | $4.99/mo | Yes |
| Secure online storage via OneDrive® for Business | 1 TB | 1 TB | 1 TB |
| Business apps – Make your small business run better and more efficient | Yes | Yes | Yes |
How to use GoDaddy Office 365 Coupons?
First, you need to click on the coupon button above and copy the coupon that we provide. Usually, coupons are automatically applied.
Select the appropriate service package you need to buy and click the Add to Cart button
The coupon is automatically applied, see screenshot below
As a final step, create an account with your payment information and choose the payment method that's right for you.
How to download and install Office 365?
The Microsoft 365 Premium Business and Security Plan lets you install Office apps on up to five computers per user. Here are instructions on how to download and install it.
Before you install the Office 365 apps, you need to create your email account. If you have an older version of Office on your computer, uninstall it before downloading the new version.
Step 1: Sign in to your Email & Office Dashboard.
Step 2: Select Download Office, which will open your Microsoft 365 account. You may be asked to sign in with your email address and password.

Step 3: Select Install Office. The installation file will begin downloading. If prompted, select Save. Remember to choose the language and version that is right for your computer.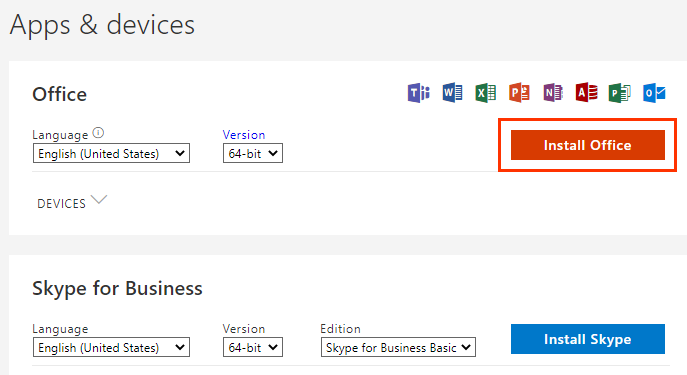 Step 4: Once the file is downloaded, please open the file and follow the steps provided to install your Office application.
Step 5: When you open new Office apps, you'll need to sign in with your Microsoft 365 email address and password. You'll need to remember to select either Work or School account type to continue.
Good luck to you, we have more coupons available at GoDaddy Promo Codes if you need them. Also, if you need to renew your service, you can find a coupon at GoDaddy renewal coupon.