Most beginners look to web hosting sites that offer free domain names and prefer to use free hosting to learn and test features of WordPress. If you haven't already experienced it, they will often switch to using paid hosting. See me share the best free hosting provider for new users of WordPress.

Free hosting providers for WordPress
1.x10Hosting.com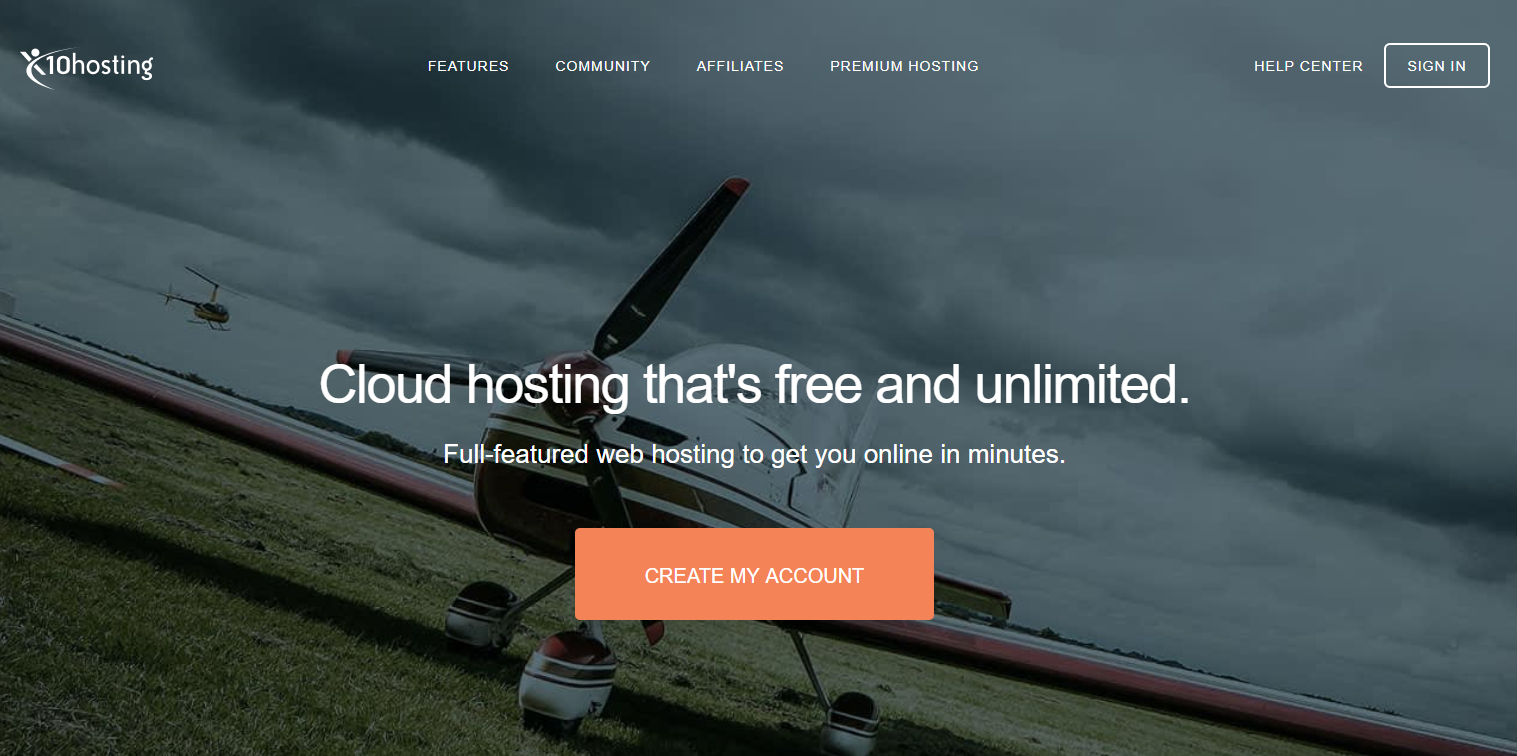 This is one of the oldest hosting providers that appeared in 2004. They offer very good features and services for $ 0. Here are some features:
Use the latest version of Cpanel
Private Cloud hosting service
The advanced version of MySQL and PHP
There are no mandatory advertisements
Actively support users
2. FreeHostingNoAds.net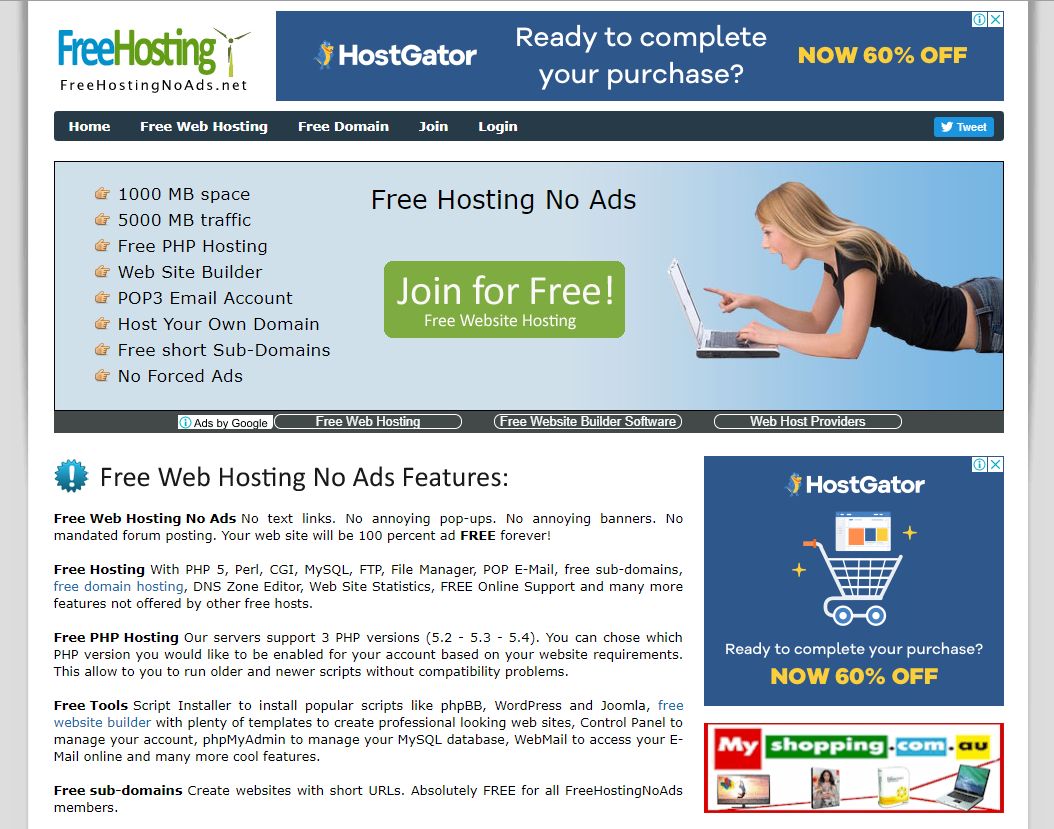 With this hosting provider, it only takes a few minutes to set up a website online. Its features will be listed immediately below
A wide variety of templates and web design tools are available
Create your own domain name or use the free subdomain provided.
20 GB hard drive and 200GB bandwidth
Tools like Joomla, phpBB and of course WordPress
Up to 3 versions of PHP are provided, so you can choose according to your purpose. And of course, it also allows you to create an email account.
3. GoogieHost.com
GoogieHost is one of the best hosting service providers I've ever known.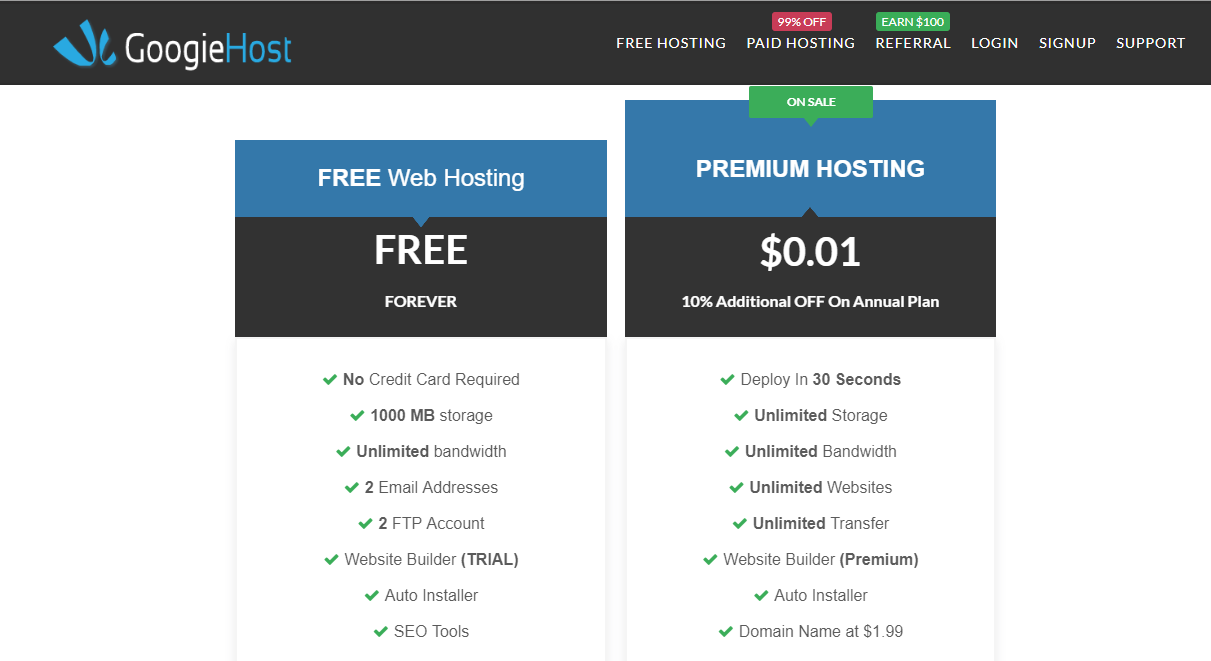 They provide anyone with hosting services forever. With the free service package you will have:
No Credit Card Required
1000 MB storage
Unlimited bandwidth
2 Email Addresses
2 FTP Account
Auto Installer
SEO Tools
CDN (Cloud Flare)
Self Backup
Cloud Linux Limited
No Lite Speed
100 MBPS Shared Uplink
99.95% Uptime
4. Biz.nf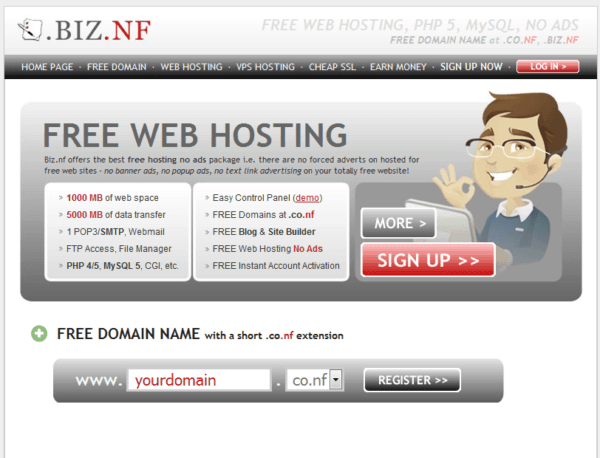 Biz.nf allows you to create a WordPress blog in just 2 minutes. It also gives you a subdomain .co.nf. Its main features are
1000 MB of web storage
5000 MB for bandwidth
A free domain name
A FREE domain name (tail .co.nf)
Biz.nf supports WordPress blogging and hosting Joomla for free, including the automated installer
It also provides PHP 4 and PHP 5 but no PHP 7 yet
The free web design tool
Above is one of the best free hosting providers for WordPress. Of course, remember that you should never create a professional blog or have broadband on these free hosting. Because they can lock your account at any time without any notice or reason. You can refer to the article Why Free Web Hosting costs You Money
5. ByetHost.com
This hosting provider also has a lot of very good features, and that is why it is in the top of free hosting. It provides you with an FTP account, file manager, control panel, free technical support, additional domain names, subdomains as well as many other features. Here are the typical features:
The best thing is that you will have Softaculous Auto Installer
200GB bandwidth
Disk drive capacity of 1000MB
You can have up to 50 additional domains, 50 parallel domains,and 50 subdomains
5500MB hard drive
50 MySQL database
24/7 support and FTP account included
Control panel so you can easily control the website.
A good error control person.
Hosting is completely free, without advertising windows
6. Hostinger.com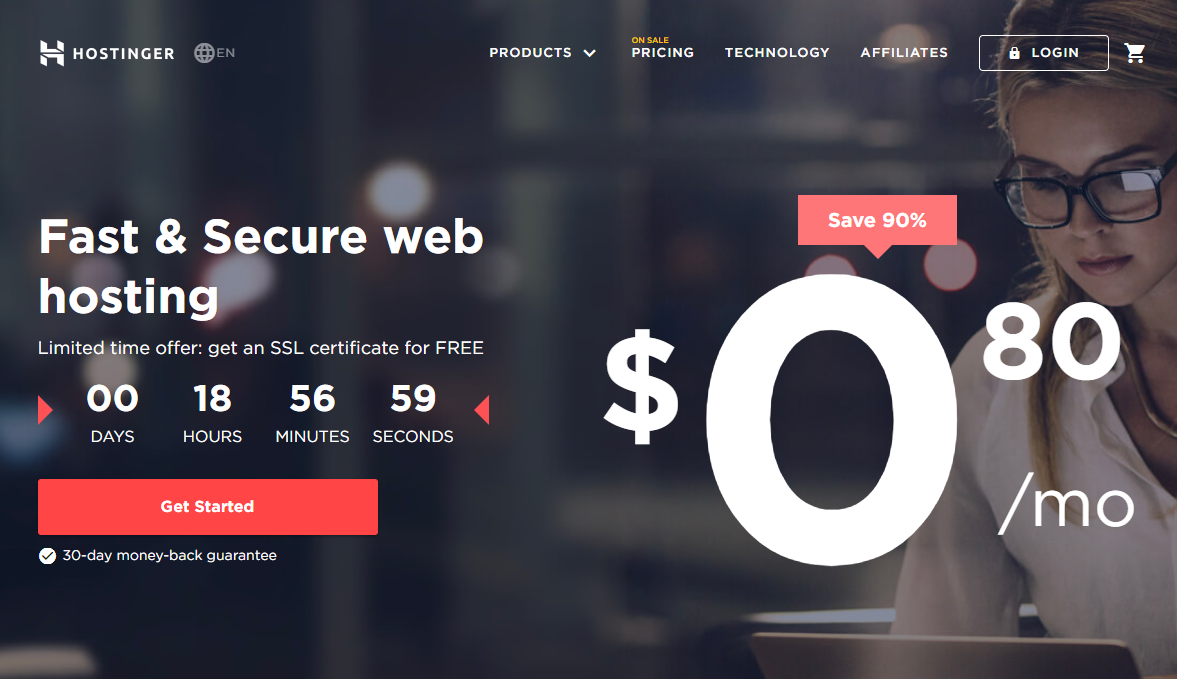 Hostinger.com is a free hosting service recommended by Hosting Foundry. The previous time they provided for free, but now the service price is almost free. For only $ 0.8 / month t ($ 9.6 / year).
Hostinger hosting services are highly appreciated by many experts and CNET magazines.
If you buy Premium and Business plans, Please use the Hostinger coupon to save money.
You will have :
1 Website
1 Email Account
100 GB Bandwidth
1X Processing Power & Memory
Restrictions when using free hosting
Limited storage and visits: Free hosting has limited capacity and bandwidth. Visitors are the number of people who visit your site monthly.
Customer support services are very poor: With free hosting, user support services are often quite bad. You won't get help if you're stuck at any of the installation steps or having any problems.
No Backup system: Users who do not have a fee usually do not back up data on their website. So if something goes wrong, you won't be able to recover the data.
Risk of being locked or suspended account: Always have the risk of being locked or account suspended when you use free hosting. They can lock the account at any time without notifying any reason or warning
Effect on SEO of blogs: When creating blogs with free hosting, remember that free hosting always has a bad effect on SEO on your blog page