It's been a long time that OVH has no promotions for Dedicated Servers. OVH currently has a 20% discount program for all purchases of Dedicated Servers.
OVH Dedicated Server coupon, promo codes
This unexpected sale may end soon, so if you plan to buy a Dedicated Server, buy it now.
Rise-LE-1 start at $ 52.84 / month
Initialize the server within 120 seconds
Free DDoS protection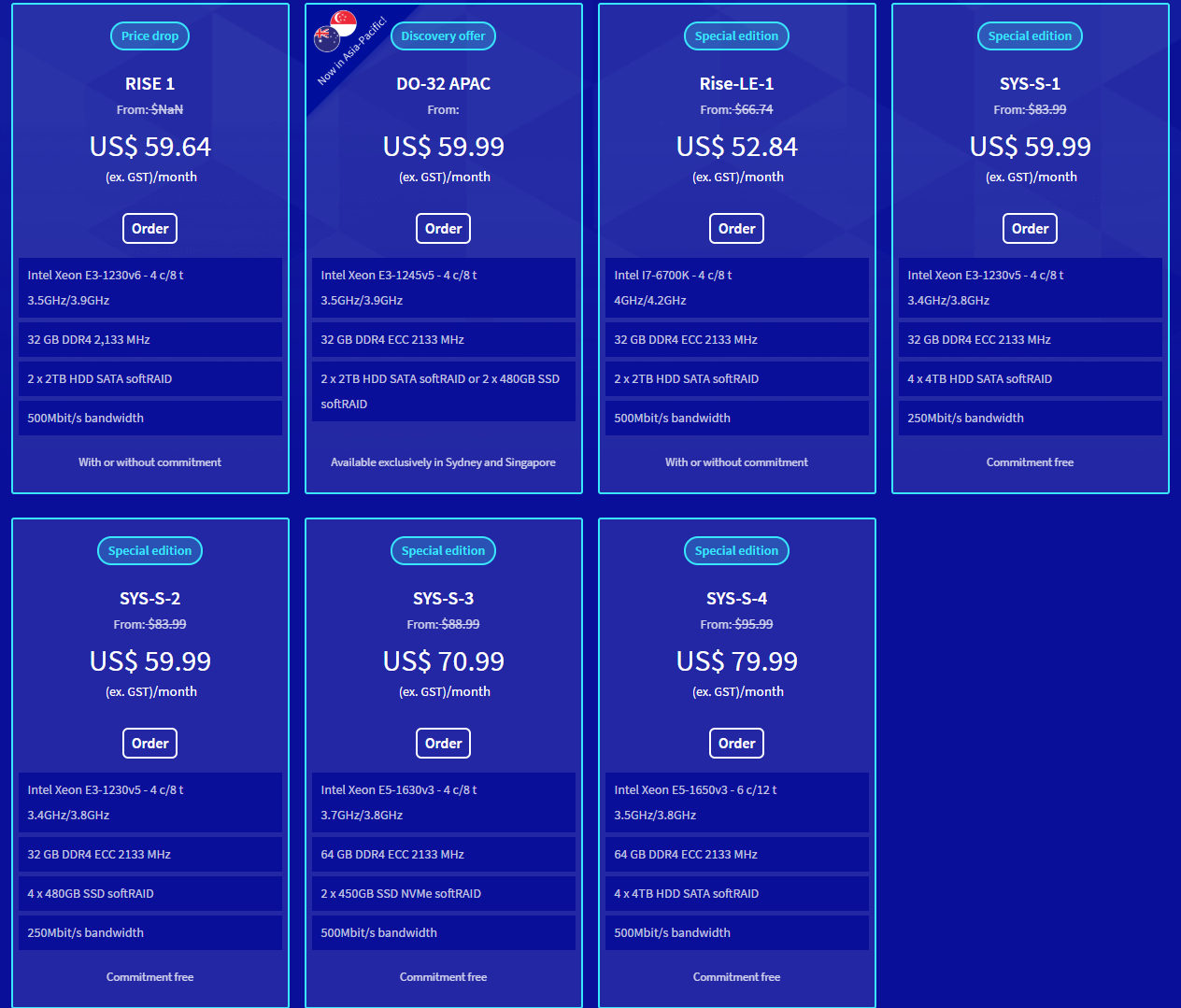 A special DO-32-APAC location Singapore package has returned with a limited number. Price of $ 59.99 that configuration is very good:
Intel Xeon E3-1245v5 – 4 c/8 t 3.5GHz/3.9GHz
32 GB DDR4 ECC 2133 MHz
2 x 2TB HDD SATA softRAID or 2 x 480GB SSD softRAID
Get Ovh Dedicated server coupons here: https://www.ovh.com/asia/deals/
VPS services at OVH are very good quality, but the only drawback here is the response to customer support is very slow and I do not like it very much. However, when I used the service, I rarely needed support.
Have a nice day.