After a test run of WordPress Hosting service, Managed WordPress Hosting service of Namecheap now has more options for customers.
Instead of just one EasyWP Starter package like before, now Namecheap has added EasyWP Turbo and EasyWP Supersonic plan with up to 100GB usage capacity, 500k visitors/month, as follows: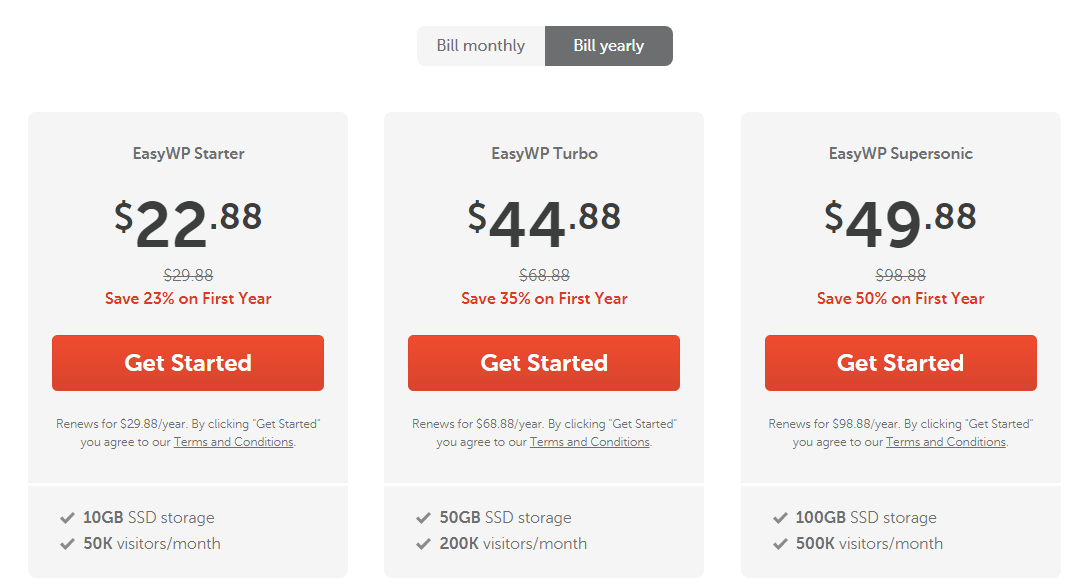 As you can see, if your website has large traffic, you can choose EasyWP Supersonic package with storage capacity up to 100GB and 500k visitors per month.
NameCheap WordPress Hosting coupon, promo codes
At the moment, we have a special Namecheap WordPress hosting discount code, which helps you reduce the price by 23% when buying EasyWP Starter package, 35% off when buying EasyWP Turbo package and up to 50% when you buy EasyWP Supersonic package.
| | |
| --- | --- |
| Coupon | Describe |
| | 23% Off EasyWP Starter plan |
| | 35% Off EasyWP Turbo plan |
| | 50% Off EasyWP Supersonic plan |
Two high-capacity EasyWP Turbo and Supersonic service packages have more powerful server resources to serve more monthly visitors. You can accurately measure with Google Analytics to choose the service package that suits your website.
Managed WordPress Hosting Services of Namecheap has the advantage of being easy to install, but it has the biggest disadvantage that has not been overcome, that is it can only be used with Namecheap registered domain names, cannot be used with domain outside.
However, you can register a new domain name at Namecheap when you buy with the hosting or you can transfer easily at a cheap price using the Namecheap discount codes.
Good luck!