You are waiting for a big sale on Black Friday at HawkHost. No, not necessary because on Halloween this year, I have a special discount code for Halloween at HawkHost for you. And you will get up to a 60% discount on all hosting services at HawKHost. And this is a lifetime discount.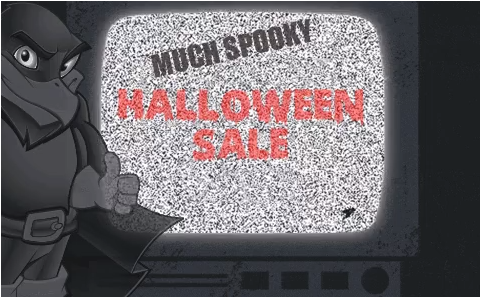 This high-quality hosting provider has a series of discount coupons up to 60% for hosting services. Specifically:
Up to 60% off the first bill
40% off for life, extensions are also reduced
After the promotion, the price of hosting packages is only from $ 1.5 / month only, details as shown below: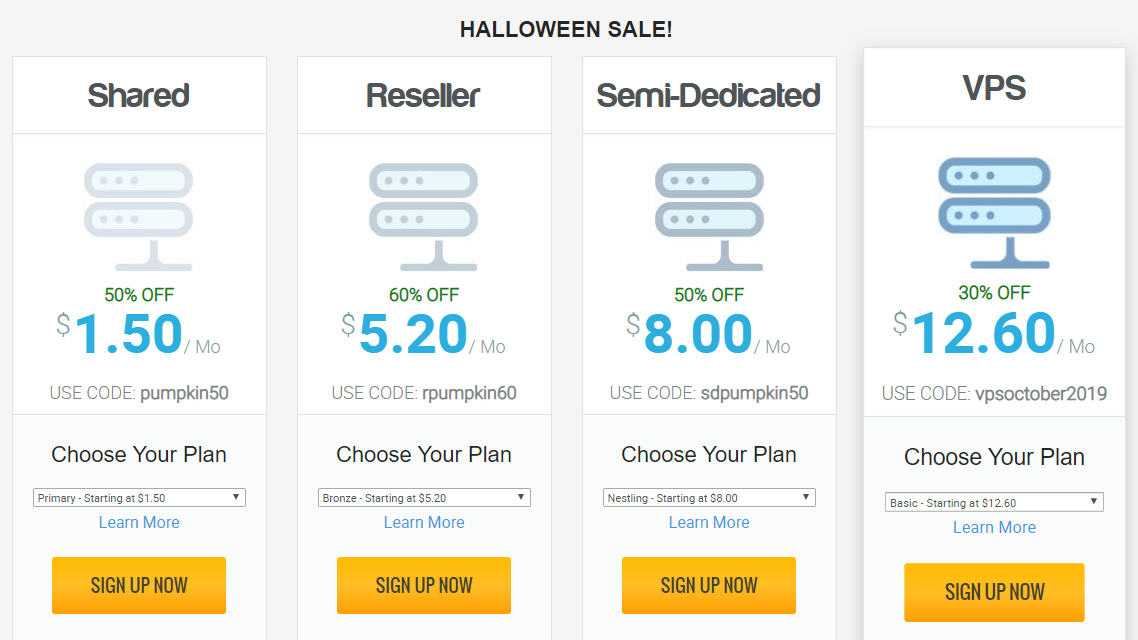 This promotion, Hawk Host removes Hong Kong location from the preferential datacenter so you can choose Singapore.
HawkHost Halloween coupon  & promo codes 2019
1. Shared Hosting coupon
– 50% Off the first order – 40% Off lifetime discount
Shared Hosting has similar resource limits, an unlimited number of domains, meaning you can run as many websites as you like. However, you need to consider the capacity between the 2 packages (10GB and Unlimited) to register.
The server here uses the latest hardware, SSD, integrates many modern website acceleration technologies such as Memcached, Litespeed Web Server that supports Litespeed Cache at a reasonable price. In addition, you can enable free SSL with Let's Encrypt right in cPanel, very simple.
Shared Hosting and Cloud Hosting on Hawk Host have different names but in fact one package, there is no difference in configuration or hardware.
2. Reseller Hosting Coupon
– 60% Off all first orders – Get 40% Off lifetime discount
Reseller Hosting has the same server resources limit as Shared Hosting packages, but the difference is that you can split one package into many other packages with separate cPanel account to share for others to use. You also need to consider storage capacity before signing up.
Only Hawk Host has Reseller location Singapore only, if you want to register Reseller, this is the best option.
3. Semi-Dedicated Hosting Coupon
– 50% Off first order – Get 40% Off lifetime discount
Semi-Dedicated packages are Shared Hosting packages with higher configuration, more cattle, better load. Suitable for sites with moderate and high traffic. There is a Singapore location for you to choose to use.
Note :
Not applicable to Hong Kong's location. If you try, the latter will still be transferred to Singapore.
Payment by both PayPal account and Visa /Master.
Each customer can only use one coupon once.
If you can not use coupons for this discount, you can find other discount codes on all HawkHost coupons. There are still discount codes up to 50% for the first purchase and 40% for a lifetime discount.