Since the beginning of July 2019, NameSilo has officially included itself in the list of the top 15 largest domain name providers officially recognized by ICANN.
Not only that, NameSilo continues to affirm its position as one of the fastest-growing registrar.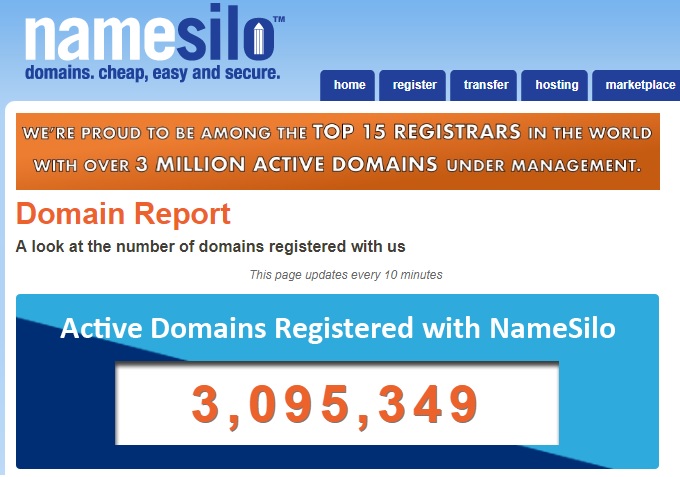 If you remember, NameSilo took 7 years to manage 1 million domain names. Soon after only 1 year, the number was doubled, reaching the milestone of 2 million domains. And now, on July 1, 2019, after only 10 months, the supplier had 3,095,349 domains on the system. Total is still increasing.
As I see it, the foundation of NameSilo's amazing growth is probably due to some of the following points:
Good price

Free bundled services like Whois privacy, ICANN fees, email forwarding …

Visual registration / management tool

After-sales service, support fast and useful
"NameSilo's entire team would like to thank our customers and partners for helping us achieve this great milestone. NameSilo is the name of being a domain registrar for many customers in the world. We are always committed to providing the best products & services, high-quality support and the lowest price every day. "
These are the words that Kristaps Ronka – NameSilo's CEO has dedicated to thanking customers who have always trusted the company during the last time.
How many domains in NameSilo do you own, are you satisfied with the service here? 
Please leave a comment and share your personal comments with everyone!