A virtual private server means your Web site will have all the power needed to accommodate your growing traffic. Likewise, if you're a developer, this extra versatility might be all you need to get your app out of the way.
However, to be the best, you need to work with the best. If you are planning to use a DigitalOcean VPS, the following article will help you compare the power of VPS DigitalOcean and Linode, Vultr to see which platform offers the best deals in town?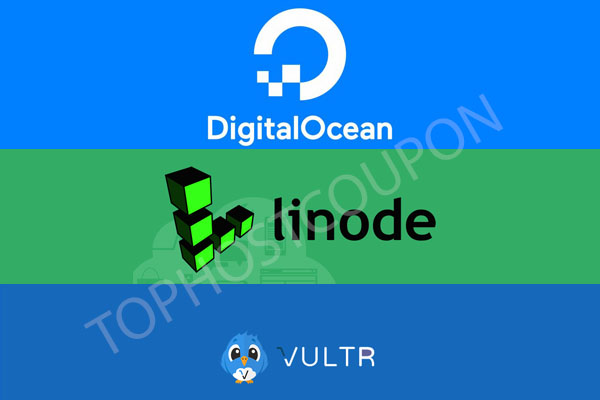 Compare DigitalOcean, Linode, and Vultr VPS
Numbers don't lie and that's why any comparison of the three DigitalOcean, Linode, and Vultr VPS platforms always has to take this important fact into account. DigitalOcean, Linode, and Vultr VPS providers each have an 8GB plan, and we will use it as a baseline.
Linode runs on a 4-core CPU and offers a 96GB SSD with 4TB transfer capacity for just $ 40 per month. Meanwhile, Vultr offers 100GB SSD with 4TB transfer capacity. The Vultr plan costs $ 40 per month, just like Linode. For its part, the DigitalOcean VPS offers an 80GB SSD with 5TB transfer speeds for $ 80 per month while still running on a quad-core CPU.
In short, DigitalOcean VPS offers advantages in data transmission. However, you will have to pay more to pay the monthly fee when using DigitalOcean VPS. Linode and Vultr offer an almost similar package but Vultr seems to offer a small advantage over its 100GB SSD. That gives you an extra 4GB SSD to take advantage of. The CPU cores provided on the board are a pretty good 4 cores.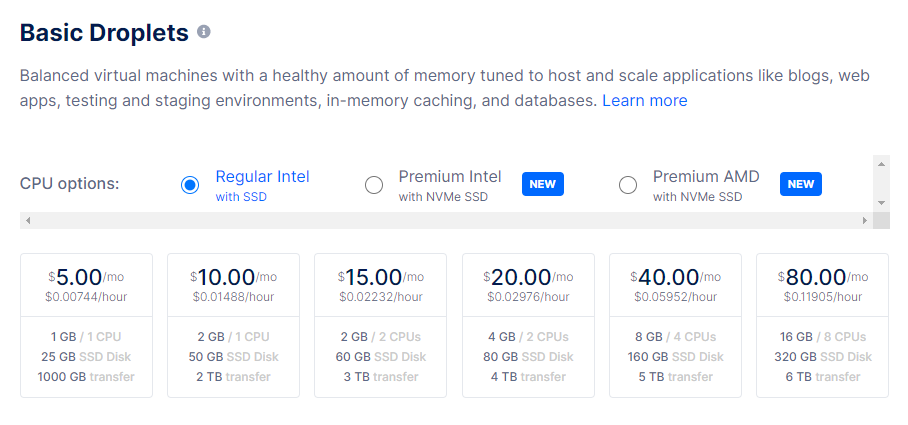 Operating systems at VPS DigitalOcean, Linode and Vultr
All DigitalOcean, Linode, and Vultr VPS platforms are based on Ubuntu 16.04 LTS x64. As you may know, this version of Ubuntu is guaranteed support from Canonical for at least five years after its release date.
Since 16.04 LTS x64 was released in April 2016, that means you will continue to enjoy a stable platform to deploy your system while still receiving fixes and updates. Important security updates until April 2021.
Features and usability
VPS DigitalOcean, Linode, and Vultr offer hourly billing and none of them offer DDOS protection. As for the backups involved, Vultr seems to be the only one with this essential feature so far.
All three DigitalOcean, Linode, and Vultr VPS have built-in control panels. However, the Vultr panel tops the charts with a simple design that allows you to track essential metrics like CPU usage, disk activity, and network on a single page. The DigitalOcean VPS control panel comes in second place thanks to the ease of use and a wide variety of data ranging from bandwidth, CPU performance, and disk capacity. The Linode dashboard, however, looks a bit cramped even though it still provides a plentiful supply of easy-to-digest data.
Customer support at VPS DigitalOcean, Linode and Vultr
In this regard, Linode's tech support seems to be getting better reviews. It's worth noting that Linode offers secure SSH access (by default apart from regular support. DigitalOcean and Vultr VPS still have some basis for being the best VPS in customer support.
DDOS protection on VPS DigitalOcean, Linode and Vultr
None of the 3 DigitalOcean, Linode, and Vultr VPS offers DDOS protection. From a technical point of view, the lack of DDOS support leaves a person's system vulnerable to attack by malicious individuals who can send out excessive amounts of traffic. This means it could interfere with access from your potential customers during the DDOS.
Flexibility at VPS DigitalOcean, Linode and Vultr
All three VPS platforms DigitalOcean, Linode, and Vultr use KVM virtualization. This virtualization solution is quite flexible as it provides built-in constructs for virtualization in addition to process-specific modules. That means you can run different virtual machines simultaneously as each computer has its own hardware including network card, disk, and graphics adapter. Indeed, KVM runs less expensive than other solutions currently on the market. However, when considering the three options, Vultr comes out on top as it offers a wide range of different options for their users.
Promotional code
Currently, DigitalOcean, Linode, and Vultr have a free $ 100 program for new customers. However, at Vultr, the time to use the promotional amount is only 30 days.
With DigitalOcean and Linode, the expiry date of the promotional money will be 60 days, you should note this. To get a special discount code you can visit the links below.
Evaluate uptime/downtime of VPS DigitalOcean, Linode and Vultr
DigitalOcean VPS: DigitalOcean provides fast delivery and good scalability. The company becomes one of the most reliable suppliers in the world. They claim 99.99 percent uptime with any lost time being compensated on an hourly rate. In short, in terms of stability, DigitalOcean's games are second to none.
Linode: Unlike DigitalOcean VPS, Linode continues to attract favorable ratings as far as this factor is concerned. The platform guarantees 99.9% uptime – pretty much by industry standard. If you experience significant downtime on Linode, then the company will give you prorated credit.
Vultr: In theory, Vultr promises 99.95% uptime, however, in practice, there are quite a few problems here. Providers experience periodic downtime, usually every 60 days.
What are your options: VPS DigitalOcean, Linode, and Vultr?
Each supplier has its own strengths. VPS DigitalOcean is a quite advanced technology, although we feel they need to provide more flexibility to stay relevant. Linode and Vultr also have their own distinctive features.
We hope you can enjoy a lot of value from this article.