In some cases, you forgot the password of FastPanel but don't know how to reset it?
In this article, I will guide you to reset the FASTPANEL password in case you want to change the password or forget to save the password.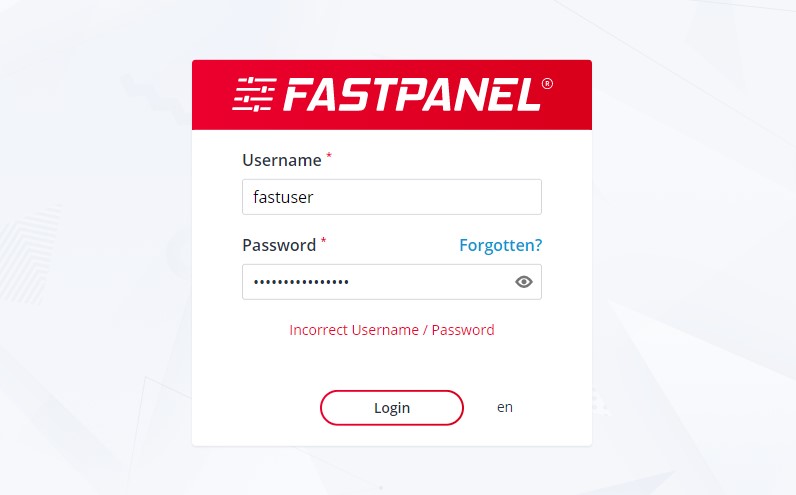 What is FASTPANEL?
FASTPANEL is a very good and easy to install and use free control panel for servers. It has many features to use for the most basic needs such as:
Create a website with just a few clicks.
Email management.
Database management.
Manage backup/restore to the cloud.
Analyze website traffic.
Create user.
Two-factor authentication is supported.
SSL support ( support free Let's Encrypt  )
Firewall support.
Support cron.
Supports multiple PHP versions.
Integrated AI-BOLIT malware scanning.
Integrated Spam Asasin.
Supports command manipulation without SSH through the console.
If you need to install a new or reinstall FastPanel, you can read the article on how to install FastPanel.
Here are some images of the interface of FASTPANEL.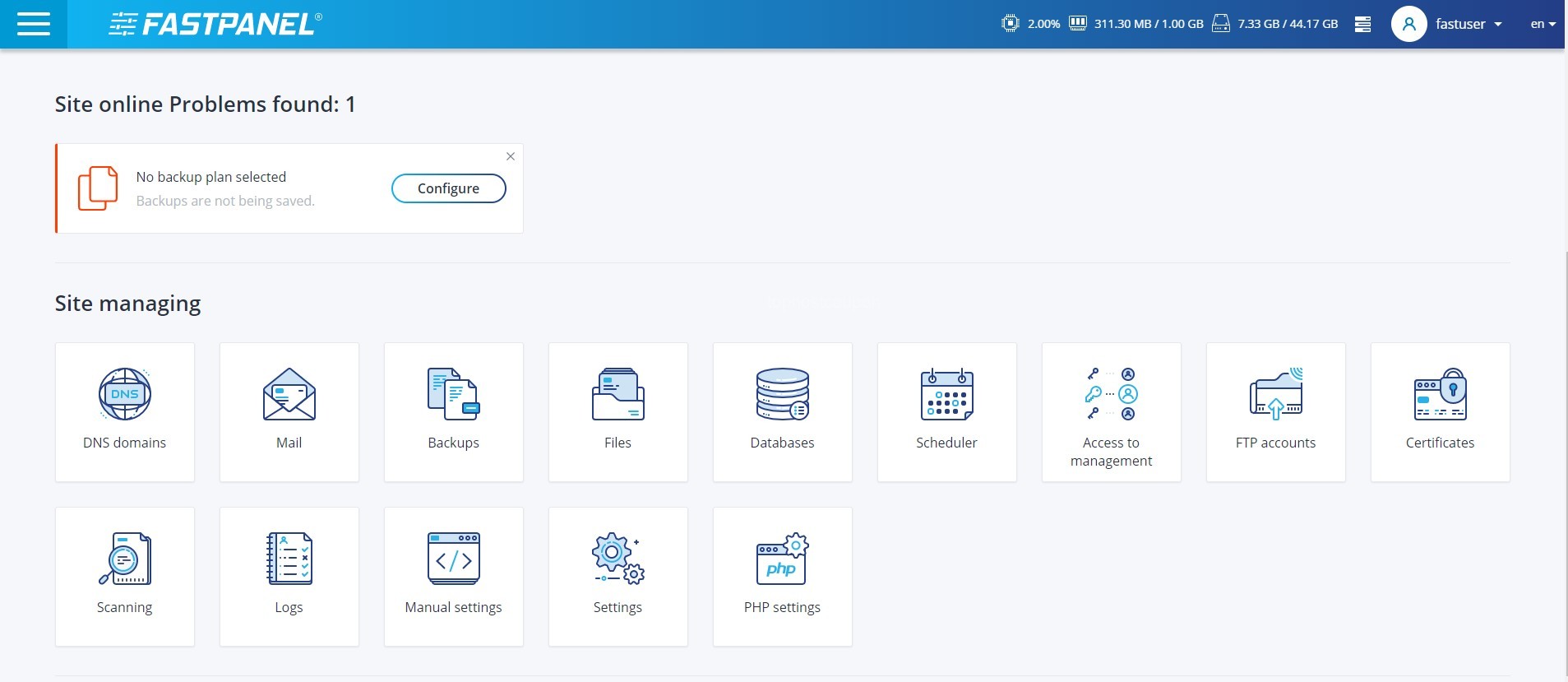 How to reset password at FASTPANEL?
To reset the FASTPANEL password we need to perform the following 2 steps.
Step 1: Login SSH to your VPS or Server
To reset the FASTPANEL password, the first thing we need to do is SSH or access your VPS or server with root privileges first. If you do not know how to SSH into your VPS or Server, you can refer to the following tutorial: How to use Putty to connect SSH to the server
After successfully logging in SSH to the Server, we continue with step 2 to start executing the FASTPANEL password reset commands.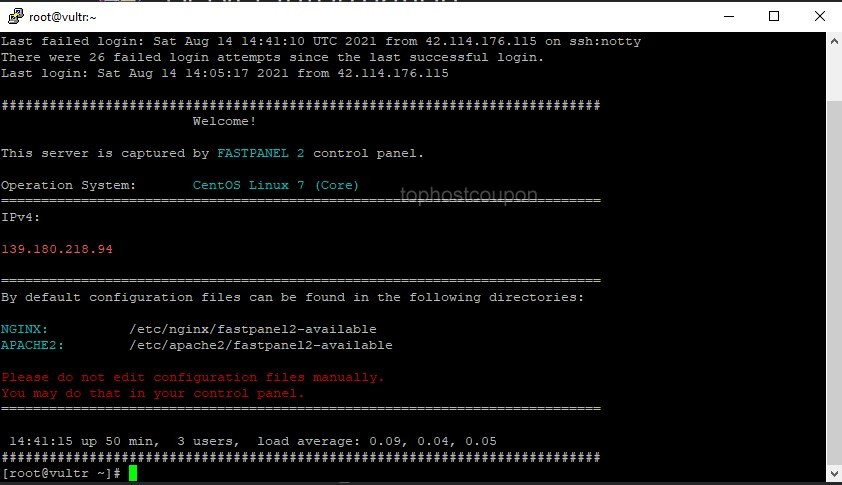 Step 2: Use the command reset password FASTPANEL
The default username of FASTPANEL is fastuser, so you can use the following command to reset the FASTPANEL password.
passwd fastuser
You will then be asked for the password twice, remember to enter the same both. Otherwise, you will have to run the password change command above again.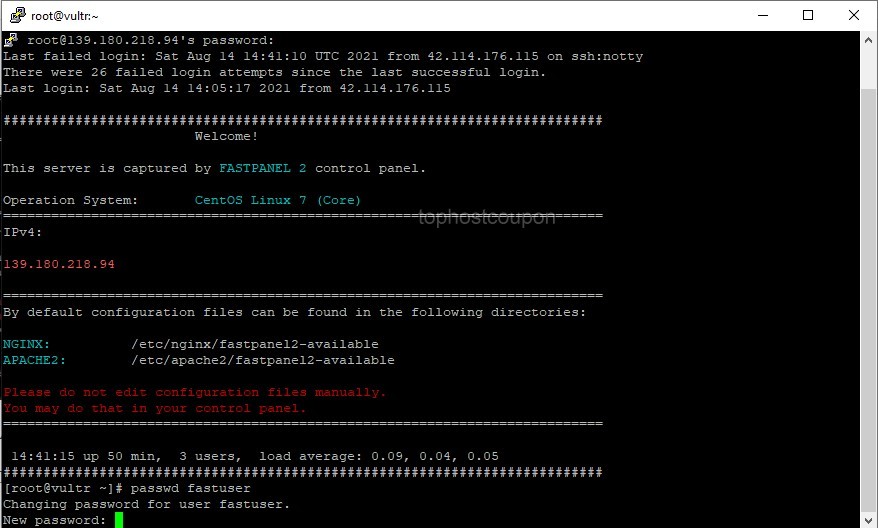 After entering the password twice and being notified of success, you can return to your FASTPANEL page and access it again with the new password.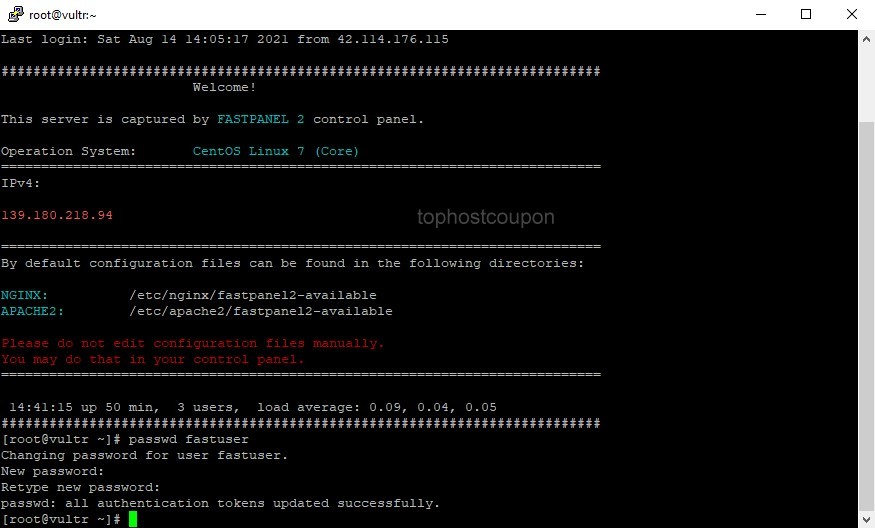 So with just 2 steps, you can reset the FASTPANEL password. Good luck!