FASTPANEL is a brand new Linux server control panel with many unique and useful features that you should use. And especially it is completely free.
In this article, I will help you to install FASTPANEL on a Linux server, here I will install it on CentOS 7.
Install FastPanel on Linux Servers ( CentOS, Ubuntu, Debian )
System requirements:
RAM: 1G
Free space: 5Gb
CPU: 1 core, 1 GHz
OS:
CentOS 7 (64-bit)
Debian 8, 9, 10 (64-bit)
Ubuntu 18.04 (64-bit)
After the virtual server has met the above requirements, you make access to the server via SSH.
For Debian / Ubuntu:
apt-get update; apt-get install wget
For CentOS
yum makecache; yum install wget
Then install Panel with the following command
wget http://repo.fastpanel.direct/install_fastpanel.sh -O – | bash –
The system will automatically install the components including MariaDB, Nginx, httpd, php, proftpd, exim, dovecot, PHPMyAdmin …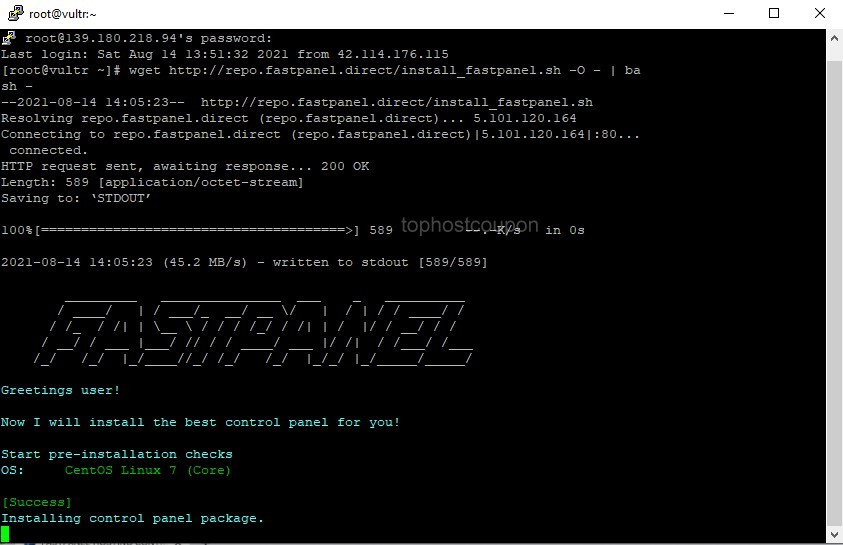 Note: 
Once the installation is completed, the login information for Control will be displayed for you to include
Login link: https: // ip: 8888
User: fastuser
Password: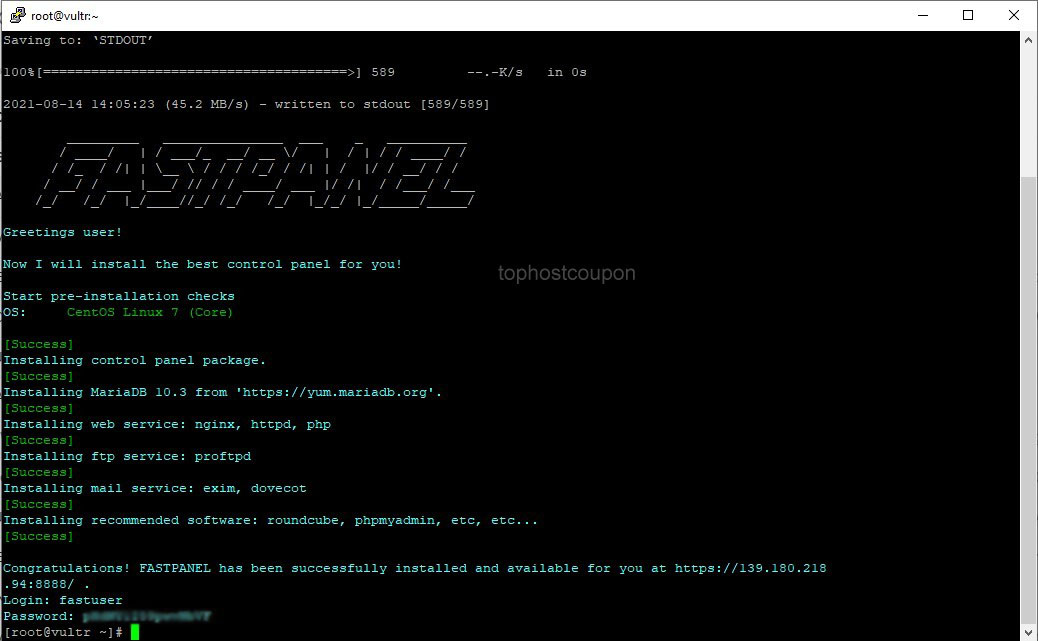 The control panel will ask you for a license, as the issue only needs to enter your email address, the license information will be sent to you via mail.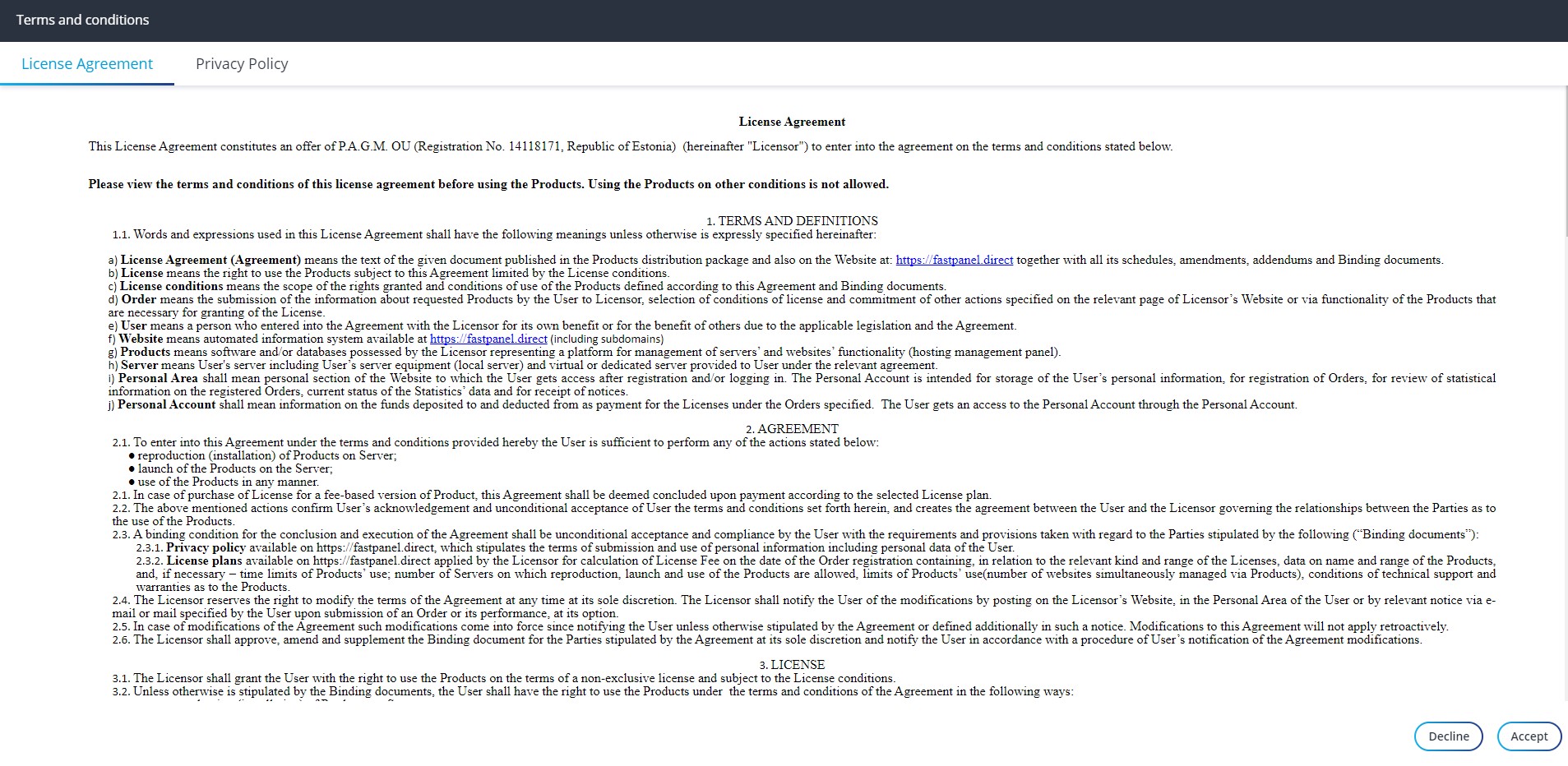 Enter your email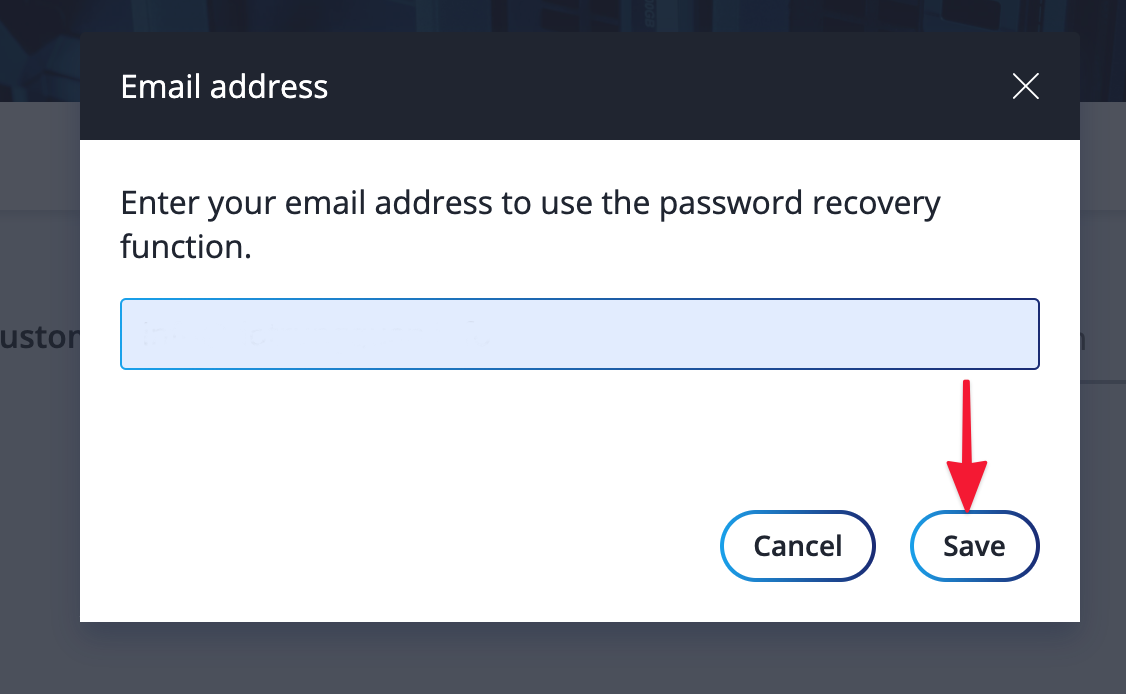 The interface below is your Webhost control panel, which is simple, compact, but full of useful features for you to use.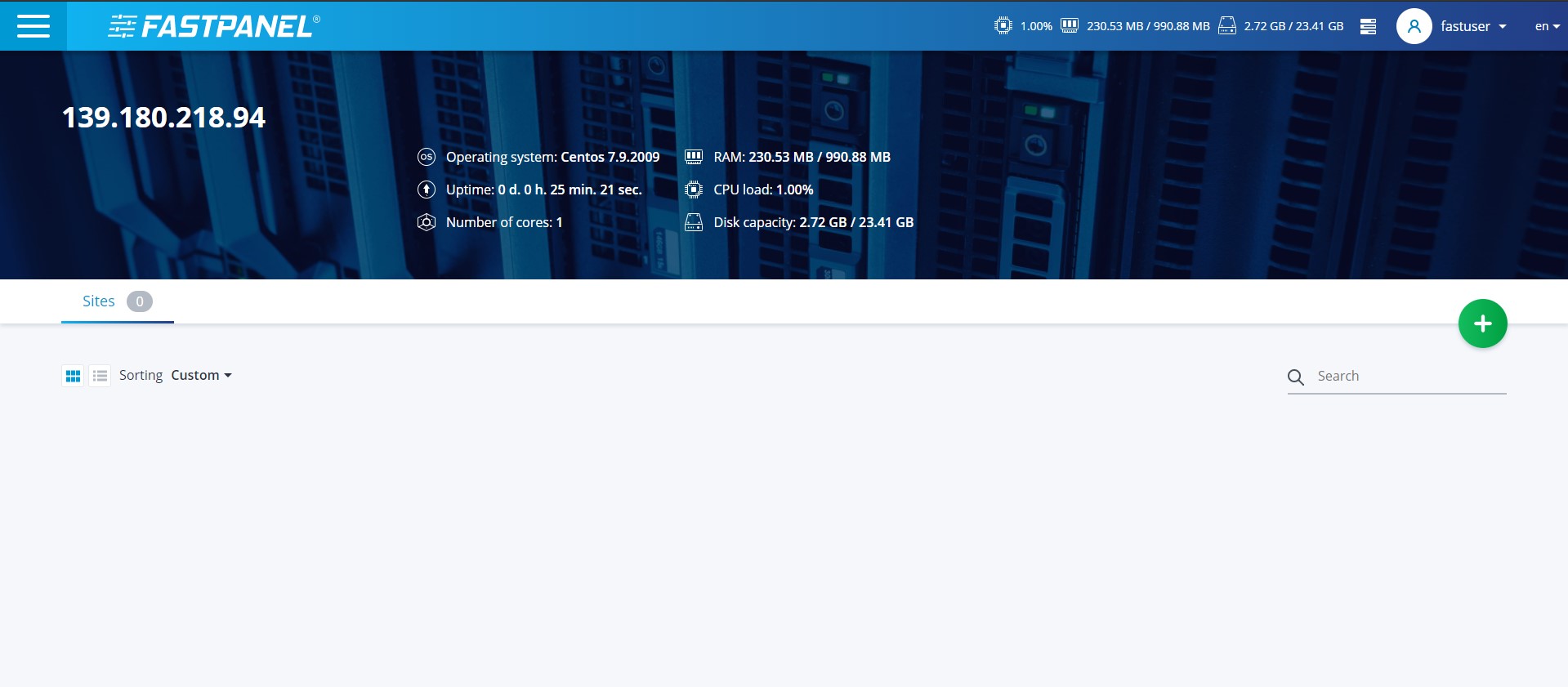 So you have installed FastPanel on CentOS 7 completed.
Having fun!