RamNode has just announced that it has completely switched to OpenStack, the entire server managed on the new system no longer uses SolusVM.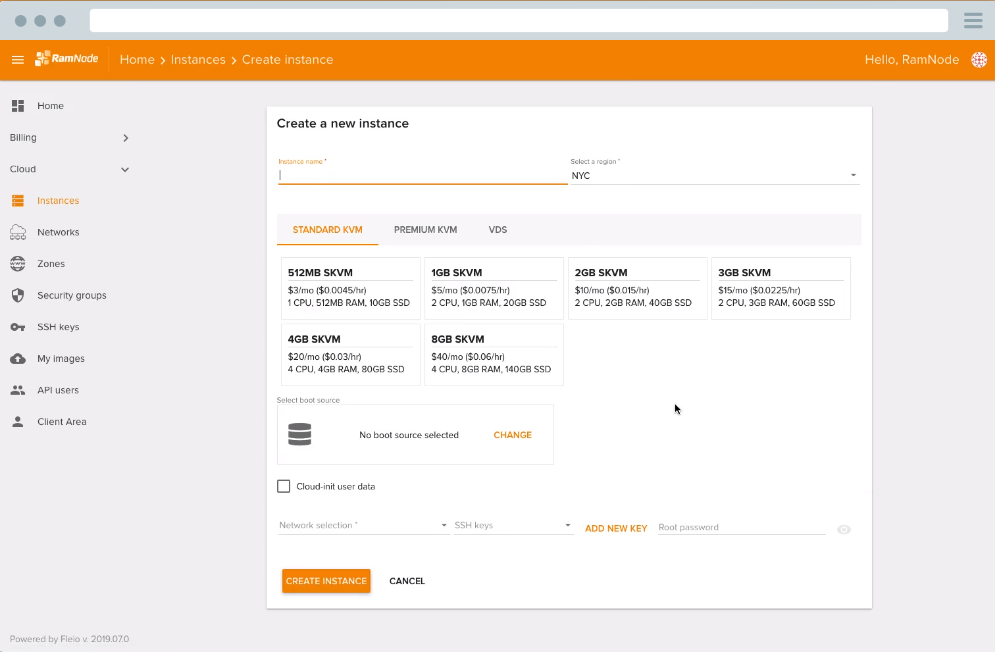 This can be considered a complete molting of RamNode, replacing all existing KVM and VDS services to the new system, stop providing OpenVZ.
Ramnode has provided the OpenVZ package again.
Update: New RamNode is added back to OpenVZ package using SolusVM named VZ (Legacy). OpenVZ on the OpenStack Cloud platform is still looking for deployment directions.
SolusVM still works normally to manage the servers created before, all new servers will be created on cloud.ramnode.com system, also on this management.
Some new features on the Cloud Control Panel:
Image / ISO uploads
Snapshots/backups
Cloud-config with cloud-init user-data
Private networking
Security groups
OpenStack API
And now, the server will now charge by the hour, how much it will charge, instead of the monthly or quarterly and yearly fees as before.
The price for the lowest standard KVM package here is $ 3 / mo ($ 0.0045 / hr) with 512MB RAM, 1 Core CPU, 10GB SSD, and 1TB Bandwidth enough for a small site.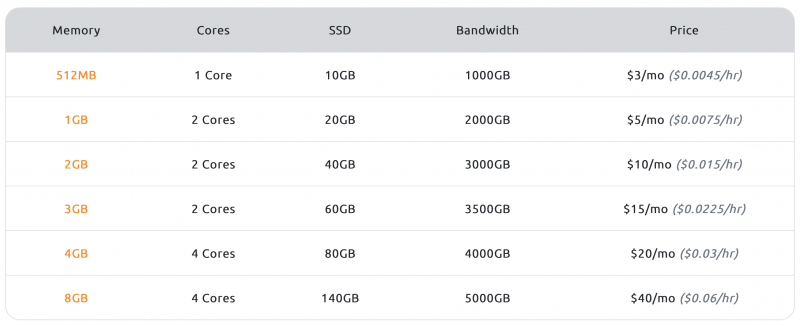 RamNode is one of the cheap and good quality VPS service providers that I trust to use for a long time. Whether the cheap OpenVZ package or KVM is very stable, uptime can be up to several years and still ferry. Unfortunately, there is no OpenVZ anymore.
Innovation is the foundation for development, hopefully, with this change, RamNode will be more successful, get more customers to use the service.
For more information, please refer here.
Access to RamNode here: https://www.ramnode.com