It's been a long time since DigitalOcean had a program that offered $ 100 credit to new customers. Take advantage of this opportunity now if you are a new customer at DigitalOcean.com.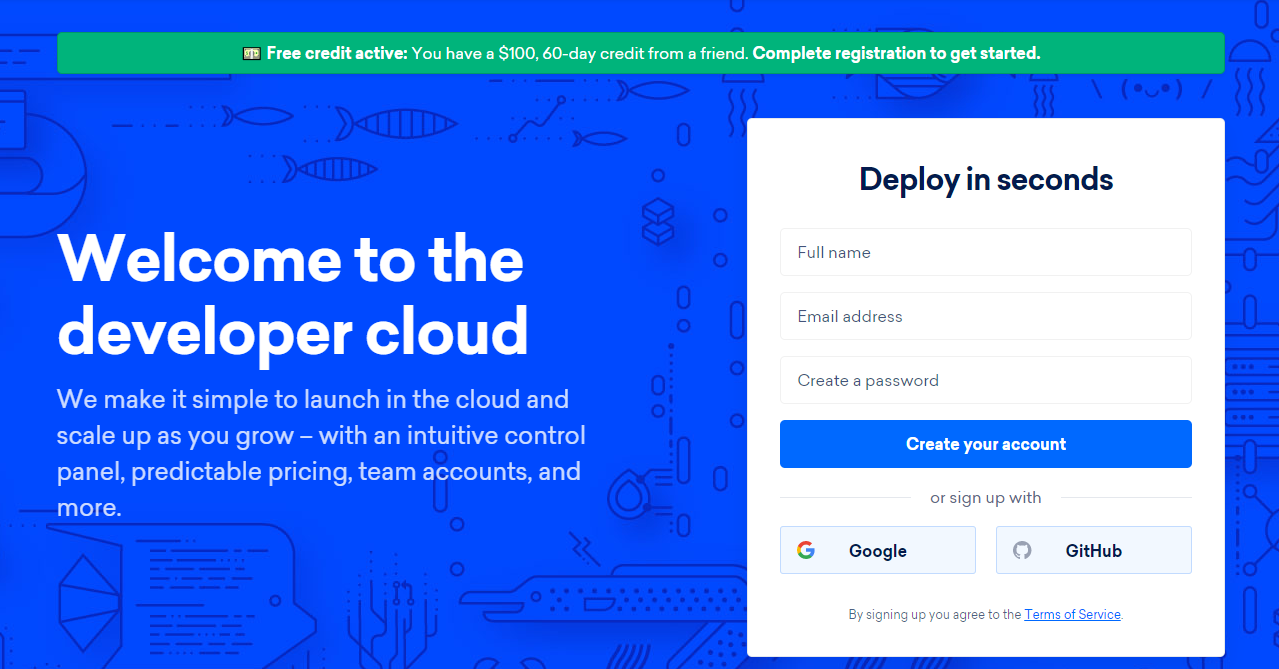 It's been a long time since DigitalOcean has been offering free credit to new customers like this, so don't miss it. The conditions for receiving the offer are simple, there will be $ 100 immediately into your account when you are:
A new customer of DigitalOcean.
Own a credit card (Visa / Master credit card)  or top up with PayPal to verify.
>> Go to the sign-up page right here.
The amount of $ 100 free credit you will use within 60 days for all services: Droplet plan, Spaces object storage, Block Storage or Load Balancers.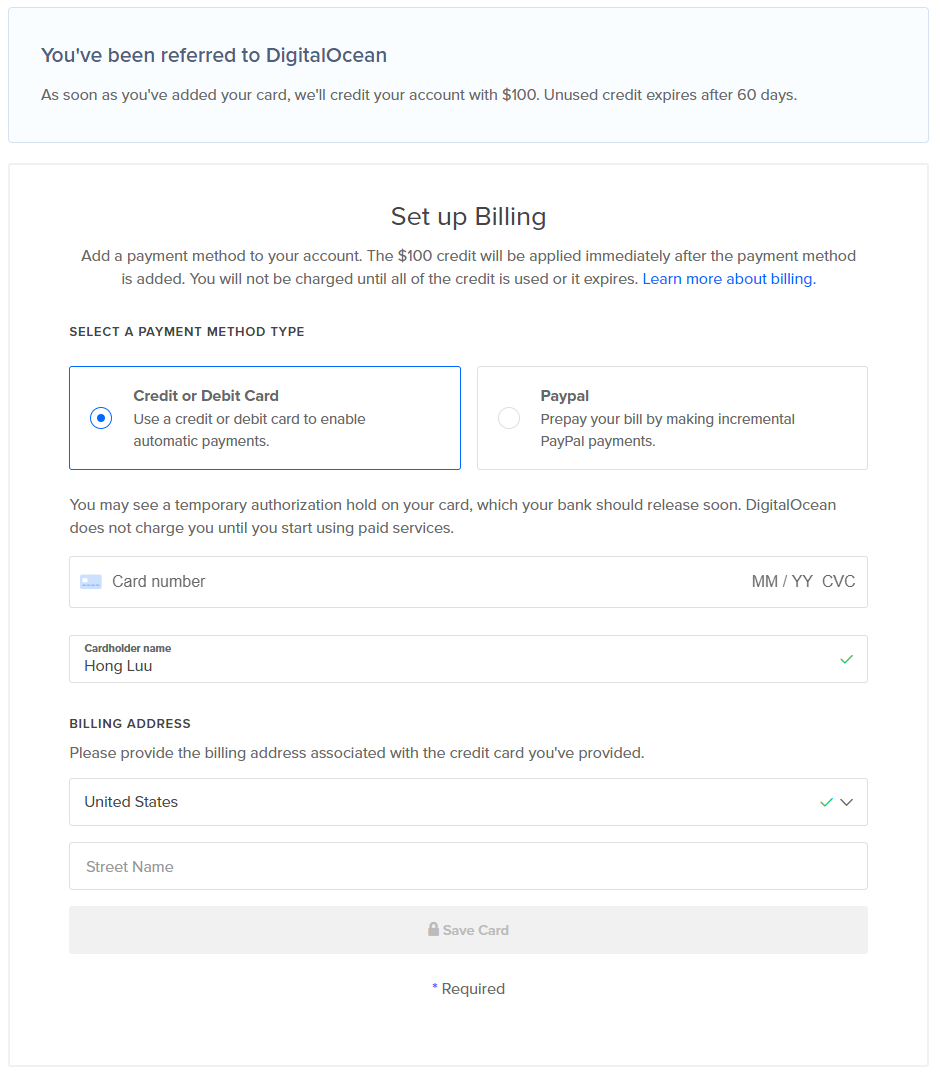 There are many other promo codes with no time limit. You can get it DigitalOcean coupons.