StableHost has been a cheap hosting provider with excellent quality for a long time, many webmasters believe for their website. Maybe, you will have to wonder whether to register for hosting at StableHost or not because there are many other cheap providers but this StableHost quick review will give you the best information of quality here.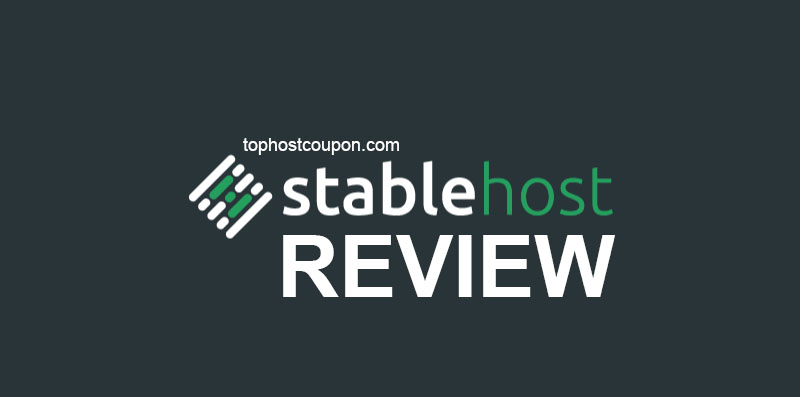 StableHost Quick Review
I myself have used 1-year service here so the evaluation is based on this period.
Advantages of StableHost
The interface and management of cPanel interface are very beautiful, intuitive. This makes it easier to use and manage.
Easy registration, no need to verify complexity as other vendors.
Regular promotions, especially Stablehost coupon for Save 40% lifetime discount program, are extremely attractive.
Fast access speed, especially from Asia if you use the location in Singapore.
Unlimited bandwidth and storage should be suitable for medium to large websites.
Each shared hosting package is provided with 1GB of RAM and 1CPU, Varnish Cache and Litespeed PHP Cache to speed up the response.
High Uptime up to 99.9%
Built-in Let's Encrypt SSL helps you set up a free SSL for your website. You can read the topic: how to install Let's Encrypt free on cPanel hosting for more information.
Disadvantages of StableHost
There is no live chat like Namecheap, so you have to send a ticket manually.
The smallest package for a domain name is very limited.
Does not support clearing Varnish Cache manually.
So should buy or not?
Based on the strengths and weaknesses mentioned above, StableHost is the right choice after Hawk Host if you want to use good quality cheap hosting service. Especially with a 70% lifetime discount, you only buy one-time price will apply forever. Get StableHost discount codes up to 70% in our article.
Through the evaluation of StableHost, I hope can partly help you get a more accurate view of the hosting service here.
Wish you have a good choice!